Kodak Orbit360 is a 4K VR action camera for outdoor adventures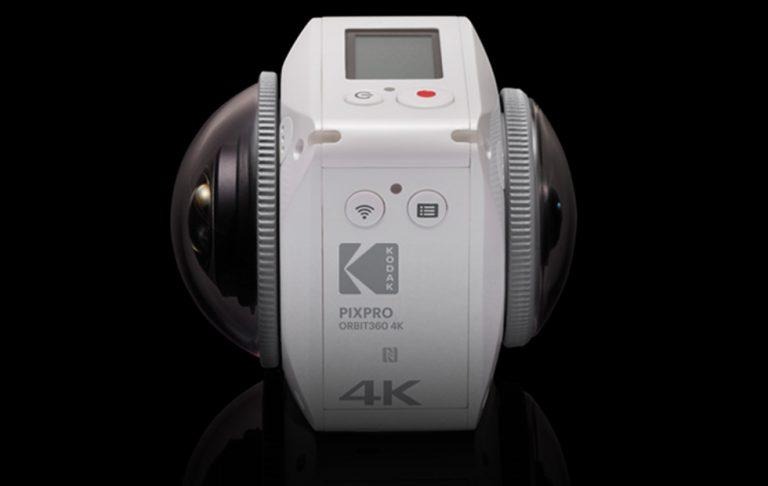 Kodak aims to make on-the-go 360-degree video recording simple and available to anyone via its new Orbit360, a 4K camera under its PixPro product lineup. This camera is, like action cameras before it, durable enough to handle less-than-gentle outdoor usage, as well as compact enough to easily transport. Despite this, it creates fully spherical videos for use with VR.
The Orbit360 has a bulbous look thanks to a pair of curved lenses shielding two imaging sensors on both sides of the camera. These lenses have different fields of view so that different types of non-spherical content can be recorded ('dome' footage versus regular flat footage), though the big selling point is the ability to record the entire 360-degree space around the camera.
Users don't have to treat the camera exceptionally delicately, though at more than $500, it is probably wise to be cautious about where you put the camera. It is water-resistant and dust-resistant, as well as able to handle extreme temperatures ranging from 14F to 104F. The camera can also hand drops from around 6ft as long as the lenses are protected by the camera's lens covers.
As we'd expect, users aren't tasked with stitching together the footage from both cameras — that process is taken care of via the camera's PixPro mobile app. Once assembled into the final product, users can share the content directly, including to both Facebook's and YouTube's 360 video platforms.
Though it is more expensive than an ordinary consumer-tier digital camera, Kodak is very much positioning the Orbit360 as a consumer product, and that fact is highlighted by the inclusion of a selfie stick with the camera's more expensive 'Satellite' bundle — this option costs $549.99 USD, while the ordinary 'Adventure' option is cheaper at $499.99. However, while the Satellite option is available now, you'll have to wait until later this year to get the cheaper bundle.