While professional digital cameras remain uncontested at the top, at least for now, point-and-shoot cameras are struggling to find their place in this smartphone-centric world. Some, like Fujifilm have found a rather profitable niche in instant print cameras, digital or otherwise, and long-time rival Kodak has jumped in as well. The latter has just announced the latest in its growing roster of Instant Print products, the KODAK Mini Shot, designed to provide instant gratification even for the smartphone generation.
People these days, both young and old alike, love taking pictures with their smartphones. The younger generation often want to share those online while some prefer to share something more tangible and less fleeting. Normally, you can't have the best of both worlds, but with the new generation of portable photo printers and instant print camera, you already can.
The KODAK Mini Shot Instant Print Camera takes its own photos, though you might be a bit hesitant when you see that it has a 10 megapixel camera. It's really a very basic point-and-shoot, with a 1.7-inch LCD viewfinder and basic controls, that's specifically designed to print credit-card and 2.1 x 2.1 inch photos on adhesive-backed paper. Kodak own paper, of course.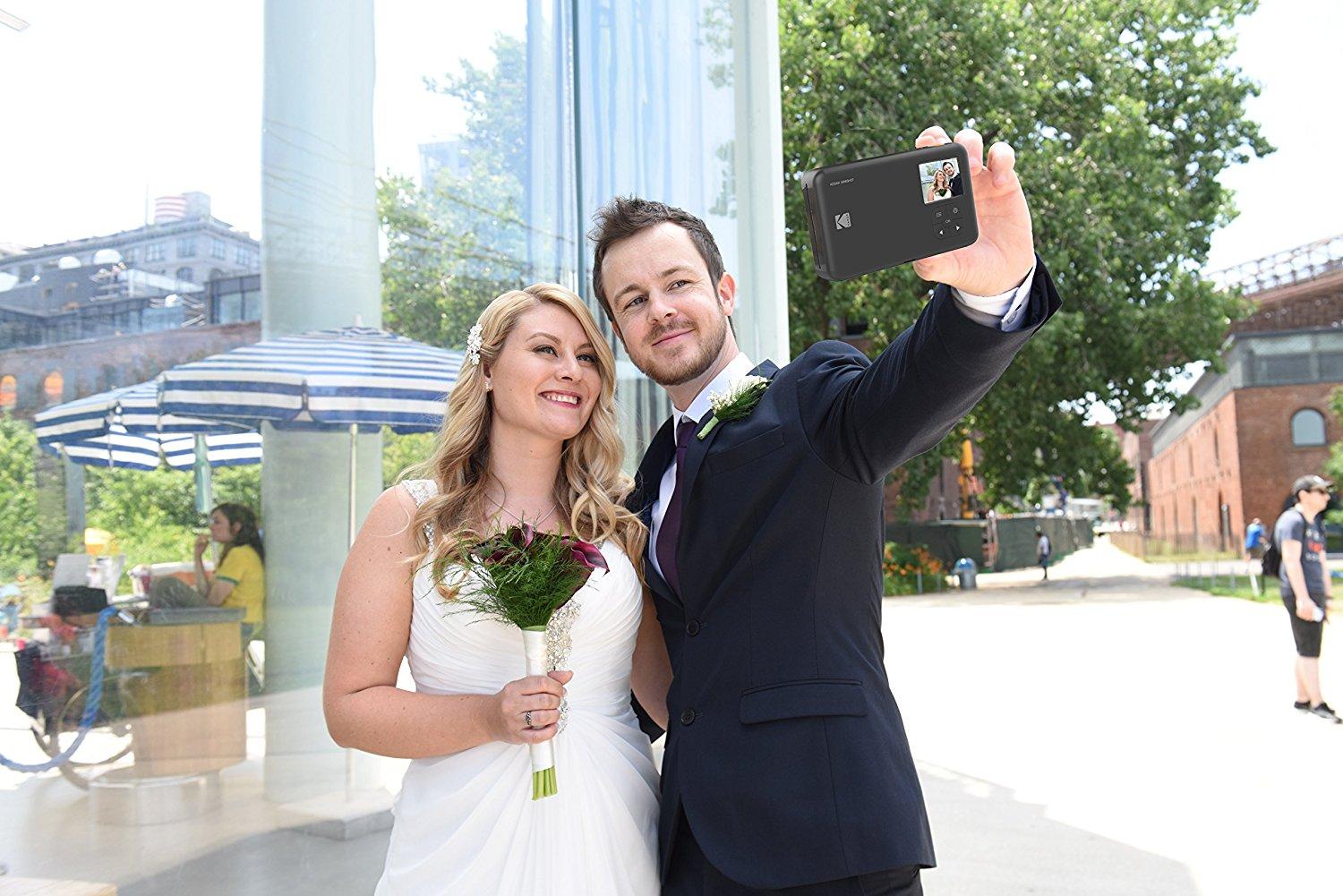 It is, however, also a connected device, thanks to Bluetooth. You can pair it with an Android or iOS device and use said device as a remote shutter. You can also send photos from the camera to the phone for sharing on the Web. The communication goes both ways, fortunately, and you can photos from your phone, perhaps taken with a better camera sensor, to the camera for printing.
It's a pretty basic instant print camera and has a pretty basic price tag to match. The KODAK Mini Shot Instant Print Camera is up on Amazon for only $99.99 and comes with an 8-pack all-in-one 4Pass photo print cartridge. 4Pass Photo Paper, however, is sold separately.