Kodak IM5 is a mid-tier Android smartphone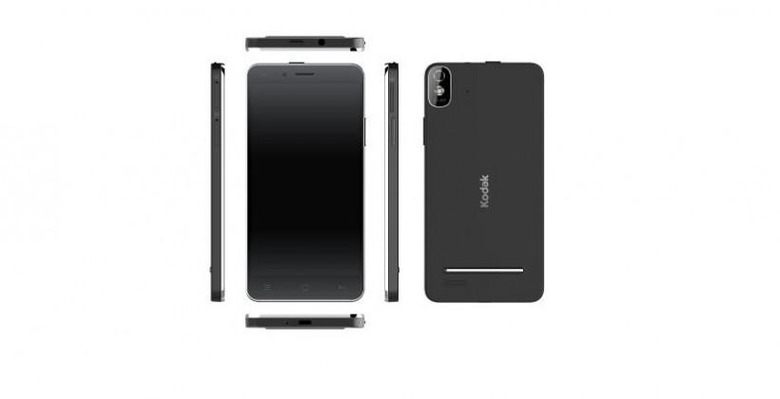 Following rumbles that such a device would be incoming, Kodak has shown off its new decidedly mid-tier smartphone, a handset packing Android KitKat with a promised upgrade to Lollipop and, as you might have guessed, a slight focus on mobile photography. Unfortunately, that photography focus is not particularly strong, so don't get your hopes up about a smartphone tailored to your inner photographer. Rather, the Kodak IM5 smartphone presents users with a relatively average handset that'll meet the average user's needs.
The Kodak IM5 features a 5-inch HD display, the specific resolution of which hasn't been detailed. This is joined by Android KitKat and the promise of an upgrade to Lollipop, as well as a 13-megapixel rear camera with auto-focus and a microSD card slot that supports cards up to 32GB.
Under the hood is a vague 1.7GHz octa-core processor — there are no details at this point on how much internal storage it offers, nor info on RAM. Given that it is made by Kodak, it isn't surprising there's image management software included, which the maker promises will keep things simple.
Editing photos will be quick with this photo management software, which offers one-touch edits, as well as an app for printing the photos out on select supported printers. The device was made in partnership with Bullitt Mobile, the CEO of which having said, "This is a phone for consumers who appreciate the value and heritage of the Kodak brand. It looks great, is easy to use and offers real value for money."
SOURCE: PRNewswire