Kodak Hero All-In-One Printers Tout Google Cloud Print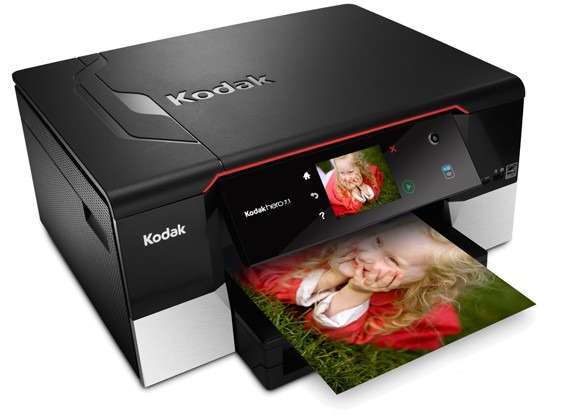 Kodak has unveiled its Hero series of all-in-one printers that can print from the cloud. Forget about the hassle of hooking up your computer or laptop to the printer via cable or your home WiFi. Kodak's Hero printers allow you to connect and print from any internet-enabled device, from anywhere in the world.
With consumers and small businesses becoming more connected and mobile, Kodak has produced the Hero printers to meet the demands of this new lifestyle. The Hero printers work with Google Cloud Print as well as Kodak Email Print, allowing users to send documents or photos to the printers from any internet-connected device, including laptops, smartphones, and tablets.
"Google Cloud Print feature lets users print from an app, on any device, to any printer without the need for drivers or a PC connection," said Google Product Management Director Mike Jazayeri. "The service works with existing printers as well as with a new generation of Google Cloud Print Ready printers, so we're very excited that Kodak's new HERO All-in-One Printers support the service."
There are five models in the series with the top of line being the Kodak Hero 9.1, followed by 7.1, Office Hero 6.1, 5.1, and 3.1. The differences between the models include number of paper trays, paper capacities, size of the color display, and whether the display is touchscreen or requires a separate control panel. Prices start from $99.99 and go up to $249.99.
[via Kodak]