Kobo's $315 million acquisition by Rakuten closes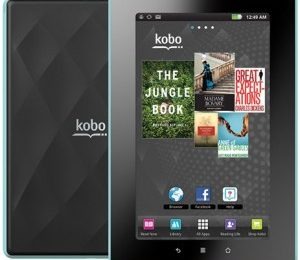 The $315 million acquisition of Kobo by Japan's Rakuten, announced back in November, has now successfully closed. All outstanding shares of Kobo owned by founding company Indigo Books & Music will go to Rakuten, while Kobo's management team will remain with the company and stay headquartered in Toronto.
Kobo competes with Amazon's Kindle and the Barnes & Noble Nook in the e-reader space and now with the might of Rakuten it should see a major boost in sales and international growth. Rakuten, considered by some as the Amazon of Japan, is one of the world's top three internet service and e-commerce companies by revenue.
Kobo also didn't do too badly by itself this past holiday season, touting a 10-fold increase in new customers with December 25 being the best day ever for Kobo in eBook downloads. More than 1 million new Kobo users were added in December and now with Rakuten, Kobo has direct access to more than 50 million potential customers from around the world.