Kobo Aura ONE Limited Edition ereader can hold 28,000 ebooks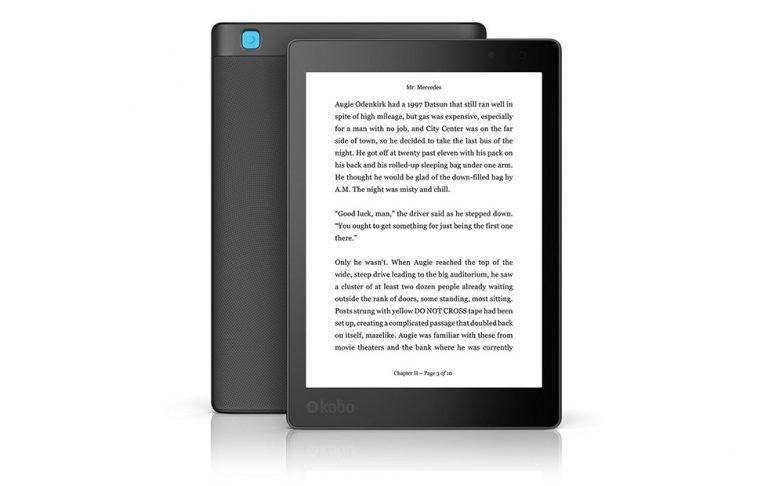 Kobo has launched a new limited edition Aura ONE ereader with expanded storage that can hold up to 28,000 ebooks. The ereader packs 32GB of internal storage, which isn't a lot when it comes to phones or tablets, but is quite substantial in the world of e-ink ebook readers. In addition to the huge storage, this limited edition model is also waterproof with a backlight that reduces blue light.
The regular Kobo Aura ONE, which is itself a fairly premium device, features a decent 8GB of internal storage, which the company claims can hold up to 6,000 ebooks. This makes the limited edition version's 32GB capacity notable for voracious readers who want to carry a huge number of books and documents or, the more likely scenario, those who load data-heavy files like manga books.
While a text-based book doesn't take up much space at all, a comic book or large graphic novel can easily tip past the 100MB range, particularly ones with high-resolution scans. Assuming someone loads the limited edition Aura ONE up with average-sized manga, Kobo says its expanded storage device will hold about 700 titles. Artists and designers could also benefit from 32GB, leaving extra room for adding sketches and scans.
It appears that the limited edition version is otherwise the same as the regular Aura ONE, which itself sports a 7.8-inch display with an 1872 x 1404 resolution (300dpi), as well as a ComfortLight PRO backlight that decreases blue-light exposure. Blue-light reduction has become a popular feature on tablets and ereaders, purporting to help users maintain restful sleep by minimizing the blue light that can disrupt sleep.
Other features include what Kobo calls TypeGenius — that is, 11 different fonts as well as more than 50 font styles. Users can control both the font sharpness and the font weight. The device has a micro USB port and 802.11b/g/n WiFi, support for borrowing ebooks from a public library, plus native support for 14 different ebook formats:
EPUB

EPUB3

PDF

MOBI

JPEG

GIF

PNG

BMP

TIFF

TXT

HTML

RTF

CBZ

CBR
With that array of support, users can load Kindle ebooks, image files, text and HTML documents, both popular manga/comic book formats, PDF files, and open source EPUB ebooks. While the regular Aura ONE costs $229.99, the limited edition version is more expensive at $279.99; availability will start on December 6.
SOURCE: PRWeb