Kobo Aura HD ereader hands-on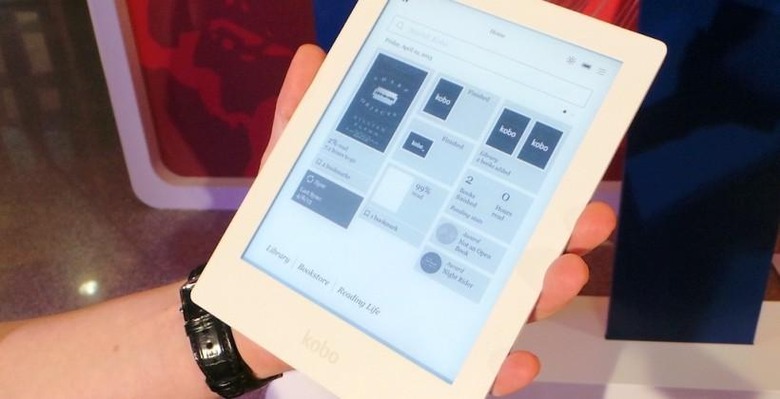 Is there room in the market still for e-paper ereaders? Kobo says yes, and has the consumer research to prove it and the new model, the Kobo Aura HD, it claims will fit the bill. A survey of 10,000 of the company's existing users found that 90-percent plan to buy a new, dedicated ereader sometime in the next twelve months, Kobo says; 36-percent apparently have both a tablet and an ereader, and 53-percent use their ereader every day. We caught up with Kobo to take a look.
For that target audience of avid readers, Kobo insists that E Ink remains the way forward for usability. The Aura HD's panel sees a step up in specifications, however, with a 1440 x 1080 resolution, 6.8-inch Pearl panel, running at 256ppi; it also has front-lighting, as we've seen on other recent ereaders from Amazon and B&N, though Kobo claims its system offers the most even illumination. It's certainly bright and looked consistent across the panel. Inside, there's WiFi b/g/n though no cellular connectivity, Kobo telling us it still doesn't believe the hassle of getting 3G/4G hardware certified and the costs of data involved make it worthwhile for its audience.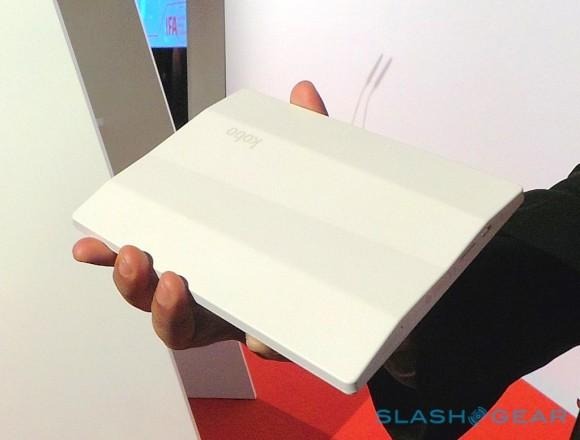 Kobo is pretty keen to highlight its angular back-panel, though, modeled after a creased sheet of paper. The raised edges give your fingers somewhere to rest, so the theory goes; in practice, it's certainly not the thinnest way to read an ebook – the iPad mini and Nexus 7 have replaced a standalone ereader for many – but the Aura HD is easy to grip and feels like it could survive a fall from your nightstand. Physical controls are limited to a power button (finished in a contrasting color) and a key for the "ComfortLight" illumination.
Everything else is operated with the touchscreen, which seems reasonably responsive. The Kobo homescreen pulls together your recently read titles – complete with both a percentage of how much is read, and a useful indication of roughly how long it might take you to read the rest, handy if you're trying to plan ahead for a journey – with recommendations for new books and authors. A tally keeps track of how many books you've finished and how long you spent reading them, and you're prompted to rate completed titles. The Aura HD also supports basic gaming, like chess, with widgets to access your most recent game.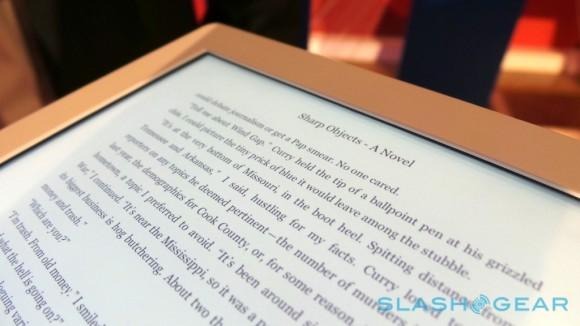 In use, what impresses the most is the clarity of the ereader's screen. Even at small font levels, there's no graininess or jagged edges to the text, something Kobo said it achieved not only by virtue of the higher-density display resolution but by going back to first-principles with the fonts and redesigning them pixel-by-pixel to suit the E Ink panel. The screen is also 30-percent larger than other ereaders of a similar scale, and together with the improved readability at small sizes, that means more text on a single page and fewer turns. Fewer turns also adds up to longer battery life, as e-paper displays like the Aura HD's only use power when they're changing the content of the display, not maintaining it.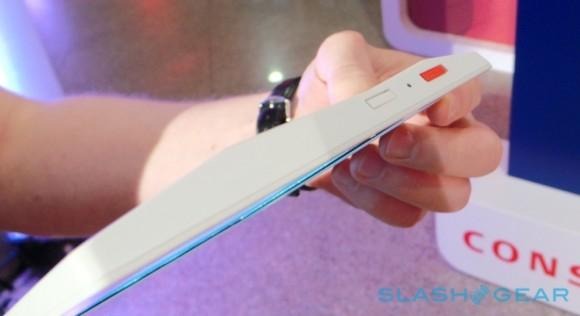 Otherwise, it's pretty much par for the course for the Aura HD. The onboard 4GB of storage can be expanded by up to 32GB with a microSD card, and there's a new Freescale i.MX527 processor that, at 1GHz, is apparently 25-percent faster than any rival model out there. We can't say we noticed a significant uptick in speed, though we also didn't encounter responsiveness issues.
Kobo has high hopes for the Aura HD, and says there's still a strong market for ebook-centric devices rather than tablets. In fact, its own ereader sales tripled year-over-year, something the $169.99/€169.99 Aura HD is expected to contribute to. It's already up for preorder in the US and Europe, and will arrive in US and UK stores come April 25.