Kobo Arc now on sale in Canada, UK, and France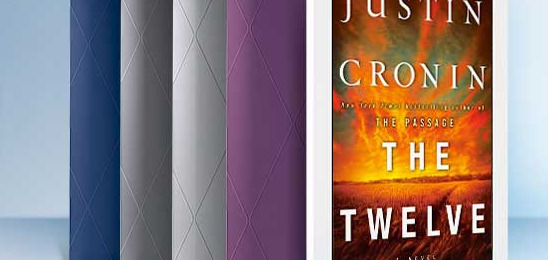 Kobo has announced that their newest device, the Arc tablet, is available for purchase in Canada and the United Kingdom, while France will have it stock starting on Monday. Kobo is an often forgotten brand, thanks to the dominance of Amazon's Kindle series of products, as well as Barnes & Noble's NOOK ereaders and tablets. However, it seems Kobo is looking to make an international dent in the market with its Arc tablet.
The Arc tablet will be available at Indigo-Chapters, Best Buy, and Future Shop stores in Canada, while the UK will have the tablet in stock at WHSmith, and at Fnac Booksellers in France. Pricing will start at $199.99 for the 16GB model, while $249.99 will get you a 32GB version and $299.99 for the 64GB variant.
The Kobo Arc is Google-certified, and features a 7-inch 1280x800 HD display (215ppi), with a 1.5GHz OMAP 4470 dual-core processor running the show. It comes with Android 4.0 Ice Cream Sandwich, but surprisingly, Kobo says that they're already working to roll out an upgrade to Android 4.1 Jelly Bean.
With access to Google Play, as well as the company's own content, Kobo Arc users have access to a wide range of Android apps, games, music, movies, TV shows, and of course, books (and lots of them). While the Kobo Arc looks to be a real competitor in the 7-inch tablet market, the bigger companies currently have a hold on it, especially Google, who recently launched an updated Nexus 7 tablet, as well as their new Nexus 10.
[via Android Community]