Knog Qudos hands-on: lights for GoPro at night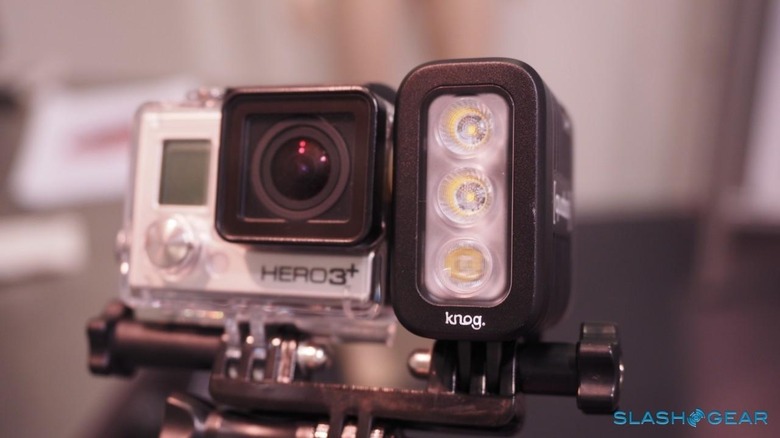 This week in Berlin we've had the opportunity to have a peek at the Knog Qudos, a set of lights for mobile photography. This light pack is being promoted as a GoPro companion, but is able to attach to a variety of mobile camera units. It's USB rechargeable, waterproof up to 40M, and shines brightly with a whopping 400 lumens of light.
The USB-rechargeable battery inside this unit is replaceable, as well. You've got a battery level indicator on the outside, and three high-powered CREE-brand LEDs blasting rays out the front. Color temperature on this unit is 5000k, keeping your photos and videos color-correct.
With this device you'll have action camera mounts, mount hardware, and cold shoe + tripod mount. With this gear you'll be able to mount with all action cameras, digital SLRs, and with the light on its own on a tripod, if you do so wish.

While we're not taking it into the dark just yet, we'll be able to work with three modes once we do. Action Sports, Target Spot, and Ambient modes are available right out of the box.
This light box is available for $149 USD right this minute through Knog's online storefront.