Klipsch launches new Reference II series speakers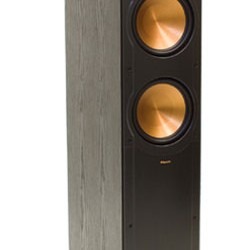 Klipsch is a big name in the speaker market and offers speakers for a wide and varied range of uses. The company has cheaper speakers for home theater and stereo use and it also carries speakers that are very expensive for the audiophile looking for the best. Klipsch has now added a new line of reference speakers to its family.
The new Reference II Series speakers have 17 different models hat use the proprietary Tractrix horn technology and cosmetic upgrades like black metallic finished baffles and Cerametallic woofers. The new models include five floor standing towers RF-7 II, RF-82 II, RF-62 II and RF-52 II and RF-42 II; four bookshelf models including RB-81 II, RB-61 II, RB-51 II and RB-41 II.
The line also includes four center channel models including RC-64 II, RC-62 II,RC-52 II and RC-42 II; four surround speakers with the RS-62 II, RS-52 II, RS-42 II and RS-41 II. Those surround speakers include Klipsch Wide Dispersion Surround Technology. Pricing varies depending on the speaker model ranging from $549 to $3189 for floor standing models, $279.99 to $798.99 for bookshelf pairs, $229.99 to $1299.99 for center channels, and $329.99 to $1198.99 for surround speaker pairs.