Klipsch Gallery G-17 Air AirPlay speaker debuts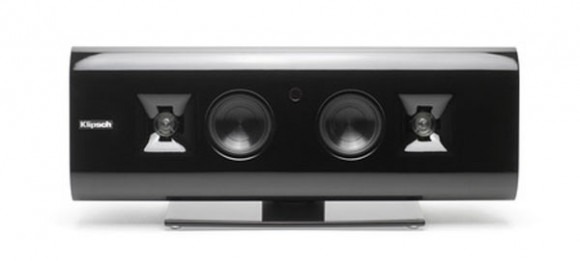 Klipsch has some of the best speakers for all sorts of uses that you will find on the market today. The company has announced its latest gadget called the
Gallery G-17 Air AirPlay Speaker
. This speaker is Apple AirPlay certified and promises very impressive sound. The speaker connects to your wireless network for AirPlay compatibility.
It allows you to control your iTunes music using an Apple smart device like the iPhone. The speaker uses Klipsch's famous horn-loaded technology in a thin speaker for better sound. The speaker is in a thin cabinet with a minimalist design that is glossy black in color. I am not a fan of glossy finishes since they tend to gather dust and fingerprints.
The G17 is designed to be wall mounted or placed on a table or desk using the included smoked glass base. The speaker is 17-inches long but makes big sound. It will work with just about any iPod on the market along with the iPhone and iPad. The biggest downside is the price at $549.99 each.