Klipsch AudioRock Outdoor Speaker rocks the great outdoors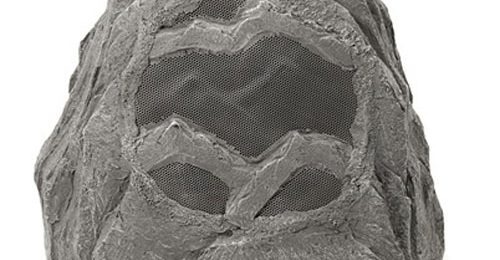 Klipsch is huge in the speaker business with speakers that run the gamut for affordable to the insanely expensive. The company has unveiled a new outdoor speaker called the AudioRock that fits into the affordable category and should be cool for folks wanting a speaker that can survive the weather.
The Klipsch AudioRock is an add on speaker for the LightSpeaker system that is not included. It has a built-in wireless receiver and is weather and rustproof. Power for the AudioRock comes from a removable and rechargeable lithium battery pack.
The finish on the rock is granite and the speaker is angled up so the sound comes at the listener rather than the ground. The wireless tech used for connectivity is 2.4GHz and it can be connected to a pair of music sources with the LightSpeaker device. A full charge on the battery is up to eight hours of music listening and the battery pack charges in four hours. The LightSpeaker system required for the AudioRock to work is $599.99 if you don't already own it. The AudioRock speaker sells for $199 each.