Klegg Electronics Genesis V1803 Camcorder reviewed - not so great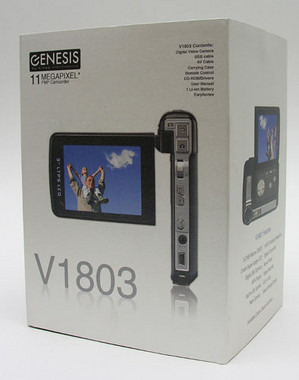 This digital camcorder from Klegg is like the Swiss Army knife of digital camcorders. However much like the knife, it can do a lot of things, but isn't particularly well versed at any one of them. This particular digital camcorder can record video, capture still images, play video games, read ebooks, play music, take voice notes, and can't manage to do any of them spectacularly.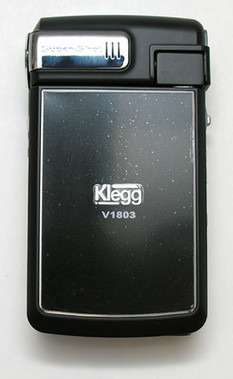 It has a 5.2 micron CMOS sensor which can be interpolated up to 11MP, 8x digital zoom, a 3" screen, and 64MB of integrated memory. Then there is an SD/MMC card slot for expansion and you can record in VGA and QVGA at 30fps, then images can be captured at 3840x2880, 2592x1944, or 1600x1200.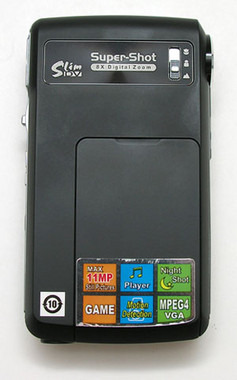 File format support includes JPEG, AVI, WAV, and MP3, and you get a Mini USB 2.0 port, TV-in, TV-out, and an earphone jack. All that is packed into a 3.74x2.79x1.34-inch package, it comes with all the cables, a cloth bag, power cable, wrist strap, headphones, and a remote. The picture and video quality are sadly fairly abysmal, but it can play music, movies, and do some gaming on the go, all of which its 3-inch screen is pretty decent at, so, for the PMP functionality alone it is almost worth the $170 price, but for anything camera related your cell phone would probably do better.
[via gadgeteer]