Kinsa Elmo smart ear thermometer tracks temps via app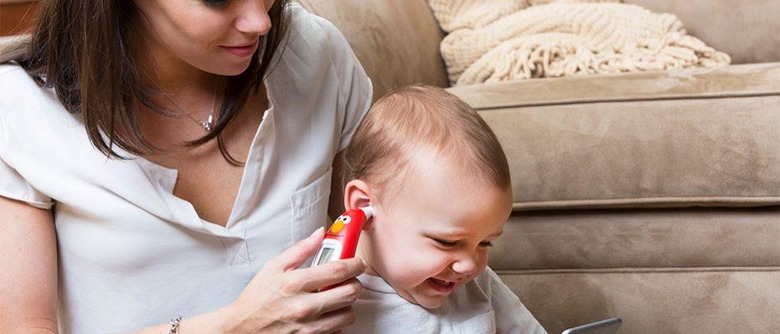 Everything is connected today from your toothbrush to your TV. It's no surprise that our thermometers are now connected as well. Kinsa has debuted a new ear thermometer that is designed to look like Elmo from Sesame Street and is called the Elmo Smart Ear Thermometer. The connected device mixes the ability to take your temperature along with the ability to track symptoms via the app.
"Helping families drives every decision we make as a company," says Inder Singh, founder and CEO of Kinsa. "And there's no brand in the world that parents and kids trust more than Sesame Street. We are thrilled to work together to make caring for sick children easier by offering both guidance and comfort right in their moment of need."
The idea behind the thermometer is that sick and grumpy kids will be soothed by the Sesame Street characters while parents can track the symptoms kids have to share with the doctor or health professionals via the app. The thermometer has an easy to clean design so ear covers aren't needed. A large backlit LCD screen makes temperature readings easy to view during the day or night.
"Some of the most challenging times for both kids and caregivers are when a child isn't feeling well," said Gabriela Arenas, Vice President, Licensing, North America. "We're pleased to work with companies like Kinsa, who like us, are committed to providing support to keep families healthy and happy."
The Elmo Smart Ear Thermometer sells for $59.99 and will be available via Amazon and in Target stores as part of the connected baby initiative set to kick off August 2016. This thermometer sounds very similar to the
Withings Thermo connected thermometer
that we talked about earlier this week. The Withings unit is a temporal thermometer that you don't even have to touch the sick person with to get readings. It also has an app that allows you to track temperatures and symptoms.