Kinivo BTX350 Bluetooth wireless speaker now shipping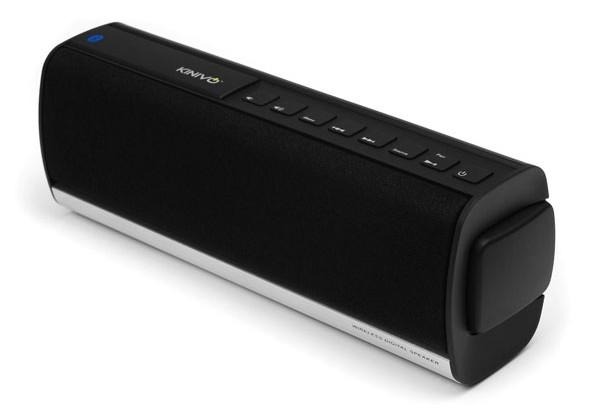 Every year when the weather starts getting warm in most places around the country, we begin seeing lots of portable speakers hit the market. Gadget makers know that when the weather gets nice people start getting outside and many want to be able to take their music with them wherever they go. If you're in the market for a new Bluetooth wireless speaker a new offering is now available from Kinivo called the BTX350.
This wireless speaker has nice features and a nice price tag. It's available on Amazon.com right now for $39.99. The device is designed to stream music from any Bluetooth device and is compact enough to take with you just about anywhere. It measures 8 inches wide by 3 inches high and has an integrated class-D amplifier.
The internal rechargeable battery promises up to five hours of continuous use per charge when streaming Bluetooth audio. The device also features a 3.5 mm cable allowing you to plug-in any music device that doesn't support Bluetooth. The wireless speaker has a passive subwoofer and special suspension cone drivers to provide quality sound without adding the bulk or weight of traditional speakers.
The BTX350 has a full range of controls on top allowing you to control the volume and playlist of your device remotely. There's also a button on top to control the bass boost feature. One nice feature of this portable speaker is an interchangeable battery pack allowing you to pack spare batteries so you can continue listening past the single battery's five hour window of operation. It's unclear at this time exactly how much extra batteries cost.
[via Kinivo]