Kingston Outs Hyper Max 3.0 External USB 3.0 HDD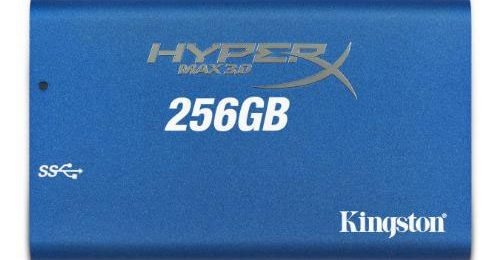 I am glad to see lots of new USB 3.0 storage devices coming to market. For a long time we had relatively few devices on the market to work with. Kingston has unveiled a new external storage device for your USB 3.0 port called the HyperX Max 3.0 external HDD.
The drive is offered in several different capacities with a 64GB, 128GB, and 256GB of storage inside. Kingston is keeping the pricing of the drives mum at this point. The thing has a sequential read speed of 195MB/s and writes at up to 160MB/s. The drive is encased in blue aluminum housing.
The drive is silent with no moving parts to create noise. That means that the drives don't use a traditional HDD, but use a SSD for less power consumption and faster data speeds. You can bet that these drives will cost quote a bit, especially the 256GB version.