Kingston microSDHC cards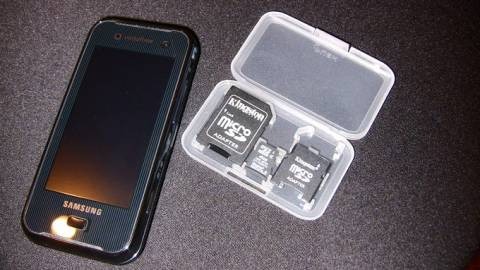 Our own Vincent Nguyen got his paws on two amazing items last night, the first was the Vodafone Croix, the second was the 4GB microSDHC card that he stuck in it. We are here to talk about the latter though.
So Vincent got to play with the 4GB microSDHC kit that comes with a miniSD and a full sized SD adapter. Since he was only using it with the Croix and his HTC Touch, he only needed the microSDHC portion, but when he uses it with his laptop and camera the other two adapters will come in handy.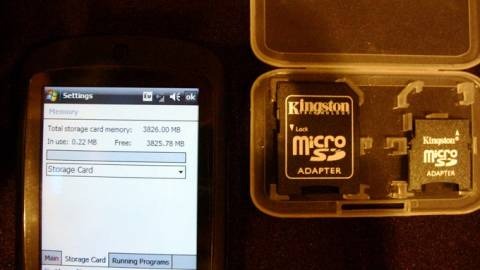 They company is releasing 2 different 4GB models, and soon an 8GB model. The 2 4GB microSDHC cards are the same, but one comes with the other two adapters the other doesn't, and the suggested retail prices of both are $93 and $91 respectively, so basically a $2 difference. There isn't even a release date or price for the 8GB model, but the 4GB models should be hitting shelves soon.