Kingston intros 32GB version Elite pro CF card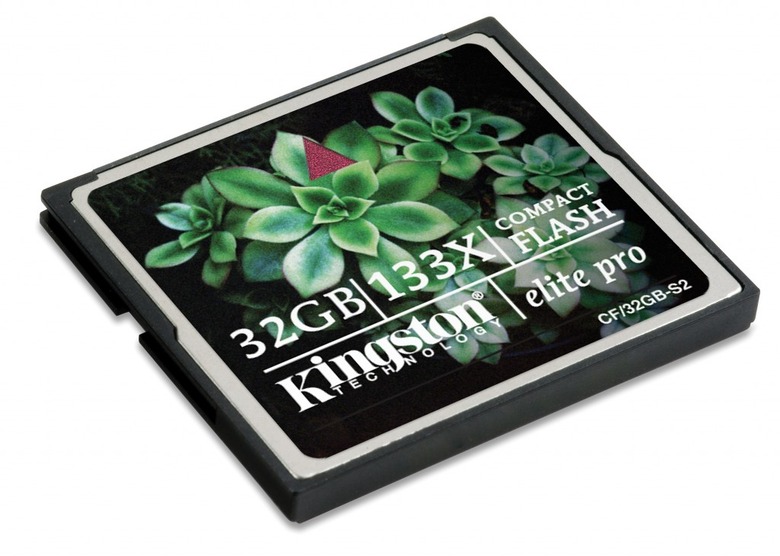 Kingston has recently announced a 32GB addition to its Elite pro CompactFlash line. The card is designed to meet the demands of both amateur professional digital videographers and photographers with its 133x 25MB/s read and 20MB/s write speeds, to enable high speed content recording and transferring quickly and reliably than traditional CompactFlash Storage cards.
Unlike its 266x Ultimate series lineup, the new card does not support a fastest UDMA interface with dual-channel simultaneous data access, but its speed should be enough to keep up with nowadays' digital cams and high resolution DSLRs. "The Kingston 32GB CF Elite Pro card is designed to keep pace with and not limit the productivity of the most advanced digital camera equipment on the market," said Wendy Lecot from Kingston Digital's Flash business development manager
The Kingston 32GB Elite pro CompactFlash is available now at retail store for around US$154, and likes its full line of Elite pro, it's backed with a lifetime warranty.
Kingston CF/32GB-S2 32GB Elite Pro

* Capacities*: 4GB, 8GB, 16GB, 32GB

* Dimensions: 1.43" x 1.68" x 0.13" (36.4mm x 42.8mm x 3.3mm) — CF Type I

* Speed**: 25MB/sec. read, 20MB/sec. write

* Operating Temperature: 0o to 60o C / 32o to 140o F

* Storage Temperature: -20o to 85o C / -4o to 185o F

* Standardized: complies with CompactFlash Association specification standards

* Easy: plug and play

* Guaranteed: lifetime warranty

* Economical: autosleep mode preserves system battery life