Kingston HyperX DDR3 Triple-Channel Memory launches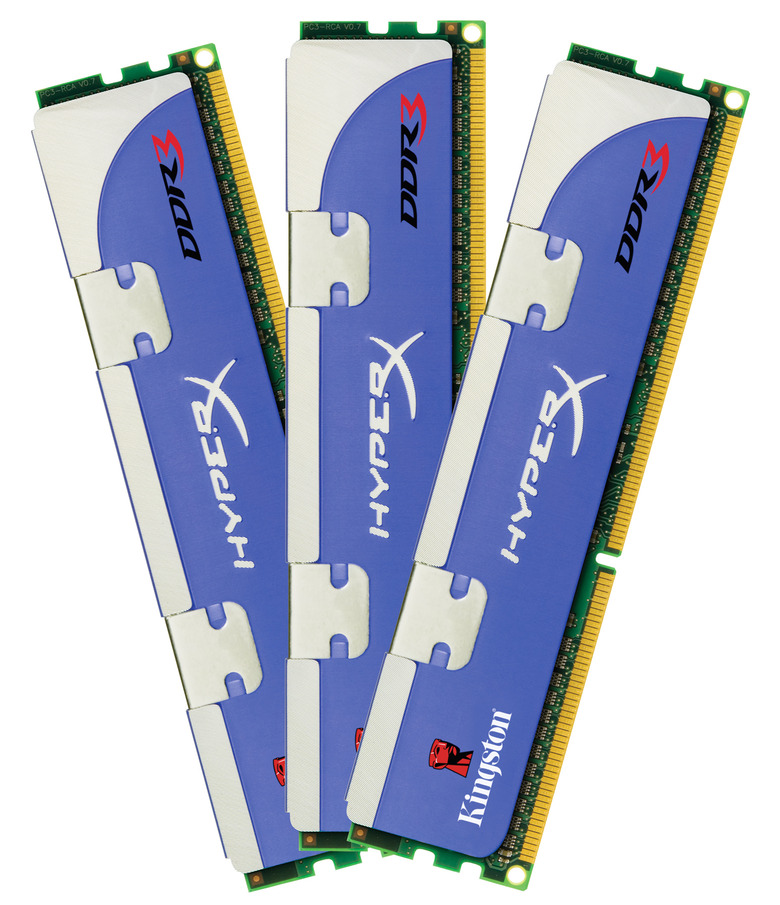 Kingston announced yesterday their HyperX DDR3 Triple-Channel Memory that was designed with the Intel X58 motherboards in mind. They also meet the 1.65 volt platform recommendation for Core i7.
This new product features 2GHz memory and are available in kits of three 1GB modules. They will also be Intel XMP or Extreme Memory Profile ready. These are the fastest triple-channel memory DDR3 products available right now.
Another interesting point is that the triple-channel kits can be manually overclocked, if you wish. They have also been tested for and will support 2GHz on ASUS P6T Deluxe motherboards and up to 1.6GHz on the Intel DX 58SO motherboards. Besides the 2GHz kit model, Kingston also offers a 1.86GHz, a 1.8GHz, a 1.6GHz and a 1.375GHz model. These range in price from $132 to $334.