Kingston 32GB MicroSDHC Class 4 Review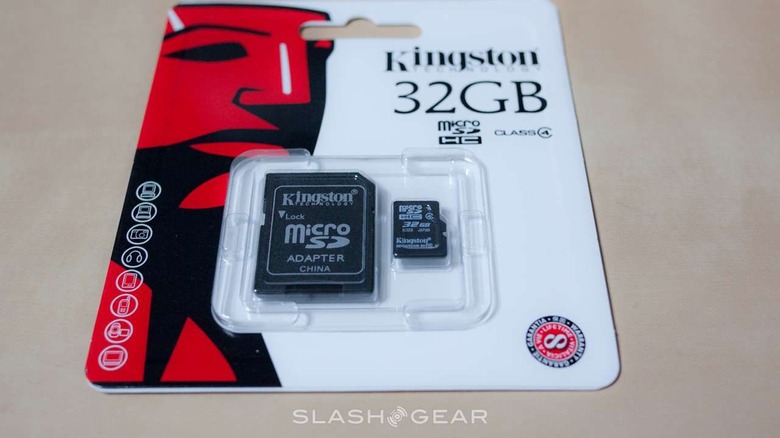 If there's one thing we're used to seeing on mobile devices of late, it's "microSD cards up to 32GB supported." Problem is, when it actually comes to fitting maximum-size microSDHC cards inside, your choices have been relatively limited and generally expensive. Kingston is aiming to change that, with a 32GB Class 4 memory card that promises both performance and a sub-$100 street price. Is this the card your smartphone has been waiting for?
There's not much we can say about microSDHC hardware: the fingernail-sized chips have become the de-facto standard in mobile memory, thanks to their high capacity and diminutive scale. With many smartphones relying on memory cards for their primary storage, and with the card slots themselves often hidden either underneath the battery cover or, worse, under the battery itself, it makes sense to opt for the biggest chip around.
Kingston offer two SKUs with the 32GB microSDHC card, either with an adapter to convert it to full-sized SD or without. Ironically, street pricing has settled at roughly the same $99.95 figure for each (even Kingston's RRP only expects a dollar more for the adapter).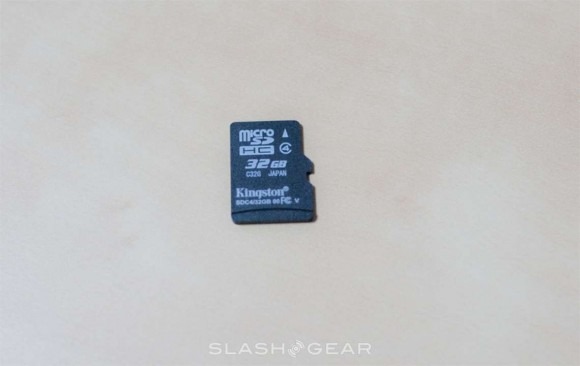 The most important thing is performance, and the Kingston chip put in a decent showing. Plugged into our computer, we recorded sequential read-rates of 6.012MB/s and write rates of 4.871MB/s; that's considerably lower than the Class 10 SDHC cards we reviewed back in April, but realistic for use in a smartphone. It's worth noting that real-world performance will likely be impacted by the speed of the handset or device you're using, too.
Equally important, then, is the fact we've had no errors or data loss during the time we've been testing the card – making multiple read/write cycles and swapping it with various devices – and no sluggishness either. It's still considerably cheaper to buy two 16GB microSDHC cards, but then again you pay for the convenience of not having to swap our your memory (and safely store the removed card). SanDisk offers a 32GB card for roughly $10 less, but it's a slower Class 2, and so far the microSDHC market is yet to deliver the sort of sales pressure to force pricing down any further. Still, if you want the most capacity for your device, and you don't want to carry a wallet full of spare cards, Kingston's 32GB microSDHC doesn't disappoint.