Kingdom Hearts 3 trailer shows off old school mini games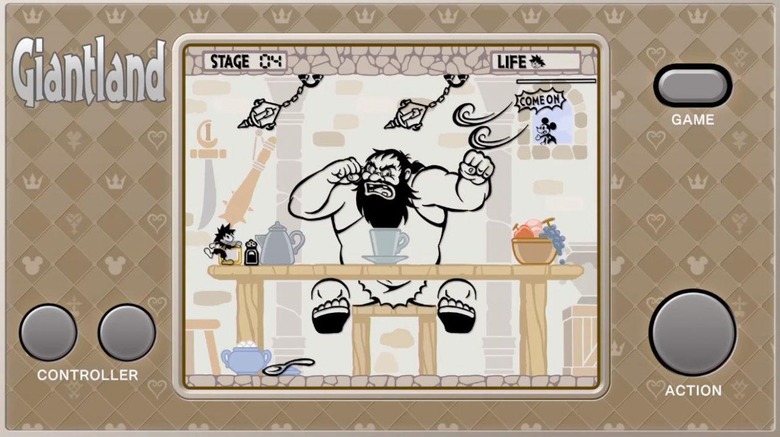 It's been a little bit since we last heard from Kingdom Hearts 3, but over the weekend, Square Enix debuted a new trailer for the game. You should temper your expectations going in, however, because this trailer doesn't show off much gameplay or give away any real plot details. Instead, this new trailer is almost entirely centered around mini games you'll be able to play during your adventure.
The new trailer appears to take place in Twilight Town, and shows Sora playing old school LCD games based on classic Disney cartoons as his friends look on. There are four games showed in the trailer: The Barnyard Battle, The Karnival Kid, Musical Farmer, and Giantland. The folks over at KH Insider say that there will be more than 20 of these mini games in all.
These LCD games seem to be a call out to Nintendo's portable Game & Watch titles from the 1980s. For anyone born after Nintendo discontinued Game & Watch, this trailer might instead conjure up memories of lower-quality Tiger Electronics handhelds that seemed to be everywhere in the early-to-mid '90s. Still, the references to Game & Watch are clear, as the devices these mini games are played on even look like old Game & Watch handhelds.
This is a pretty neat addition to the game, no doubt, but unfortunately, this trailer wasn't accompanied by what fans are actually waiting for: a release date. Kindgom Hearts 3 has been announced for release on Xbox One and PlayStation 4 for sometime in 2018, but Square Enix has yet to delve into specifics. When you consider that Kingdom Hearts 2 is turning 13 this year, it's hard to blame fans for getting a little antsy about KH3's release date.
Assuming Square Enix is still on track to meet its 2018 release window, we'll probably get a release date at E3 in June. That's the hope, anyway, but then there's always the chance of Kingdom Hearts 3 getting pushed back to 2019. Hopefully we get an answer one way or another soon, but for now, head down to the comments section and let us know what you think of the latest trailer for Kingdom Hearts 3.