Kingdom Hearts 3 reveals Monsters Inc. world in new trailer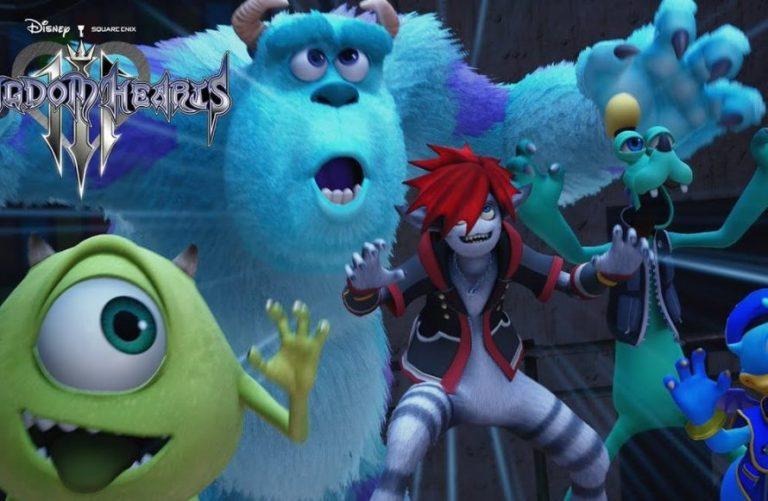 The very long-awaited Kingdom Hearts III is still due for release sometime this year on the PlayStation 4 and Xbox One, but sadly there's no additional specifics on a date. That's what developer Square Enix shared at the D23 Expo Japan 2018 event, held at Tokyo Disneyland this week. Fortunately a new trailer was shown for the latest entry in the Final-Fantasy-meets-Disney RPG series, revealing that none other than the world of Monsters Inc. will be featured in the game.
Kingdom Hearts III will be the first game in the series to include worlds based on Pixar movies. At the US's D23 expo last summer it was revealed that heroes Sora, Goofy, and Donald will be visiting the Toy Story universe to join forces with Woody and Buzz Lightyear. The latest teaser shows the three heroes, complete with new monster looks, meeting Monsters Inc.'s Mike and Sullivan.
Along with sharing some behind-the-scenes footage of the game's production, director Tetsuya Nomura revealed Kingdom Hearts III's new theme song, performed by none other than Utada Hikaru, the immensely popular J-pop star that was responsible for the theme songs of KH1 and KH2.
As the last major entry in the series, Kingdom Hearts II was first released way back in 2005 for the PS2. Since then, fans have been getting by on a number of spinoffs for handheld systems, as well as their subsequent HD remakes and compilations. KH3 has been in development for quite some time now, so it's likely both Square Enix, and Disney, are betting on it being a huge hit. We'll have to wait a bit longer — probably E3 in June — for a final release date.
SOURCE Square Enix