Kingdom Come: Deliverance now free on Epic Games Store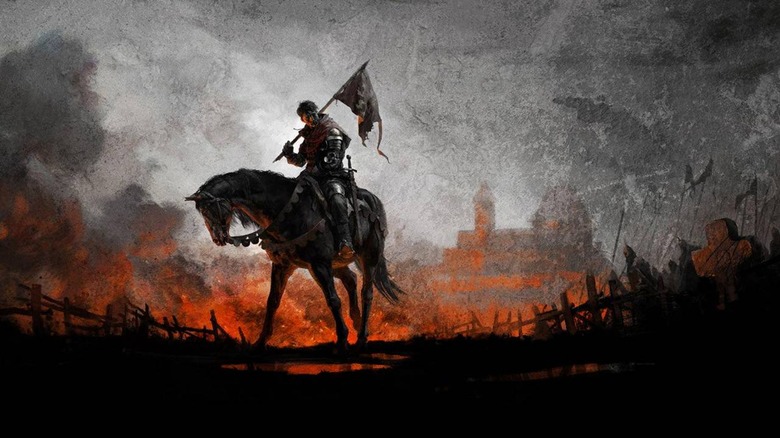 In an effort to grow its user base, the Epic Games Store has been giving away free games each week more or less since it launched. While those weekly giveaways were originally set to end as 2019 wrapped, Epic kicked off the year by announcing that it would continue to offer free weekly games throughout all of 2020. This week's free game is a big one, as it's a title that RPG fans can really sink their teeth into.Kingdom Come: Deliverance is now free on the Epic Games Store and will remain free until February 20th. Kingdom Come: Deliverance got a lot of attention at launch due to its focus on historical accuracy. Set in the Kingdom of Bohemia in the year 1403, you'll play as Henry, who begins the game as the son of a blacksmith and sets out on a quest of vengeance when his town is invaded and his family is murdered.
Those looking to dive into Kingdom Come: Deliverance can expect a tough time at the start. Abilities and skills get better as you use them, and since Henry begins the game without much knowledge in the ways of combat, fighting with a sword or bow will be difficult at the start. The combat system is fairly complex too, so expect to spend some time learning its ins and outs.
Joining Kingdom Come: Deliverance is a game called Aztez, which is billed as a "unique hybrid of beat 'em up and turn-based strategy, set in the world of the Aztec Empire." The game features a mostly black and white color palette, and if nothing else, it definitely has style.
Kingdom Come: Deliverance and Aztez will both be free until February 20th, at which point they'll be replaced by Faeria, a card game where the board changes as you play. We're not sure if another game will be joining Faeria next week, but we'll keep our eyes out for more.