Kinect support in full swing, Mass Effect 3, EA Sports and more all climb aboard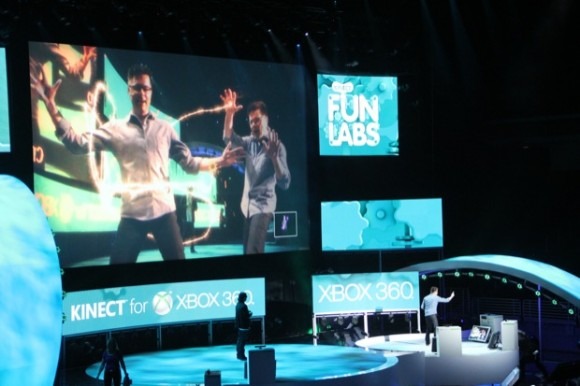 Well while we were watching live from the Microsoft E3 2011 event we heard plenty of talk regarding the hotly popular Microsoft Kinect. It looks like it will be taking over just about every aspect of our Xbox and daily lives soon enough. We will be controlling just about everything you can imagine with our voices and body. We talked about upcoming features earlier and you can read about that here. They announced a wide array of upcoming titles and features that will all support Kinect.
Not only can you control almost every aspect of movies, games, TV, YouTube, bing searches and more but they've also added the Kinect Fun Labs that are available starting today for Xbox Live Gold Members.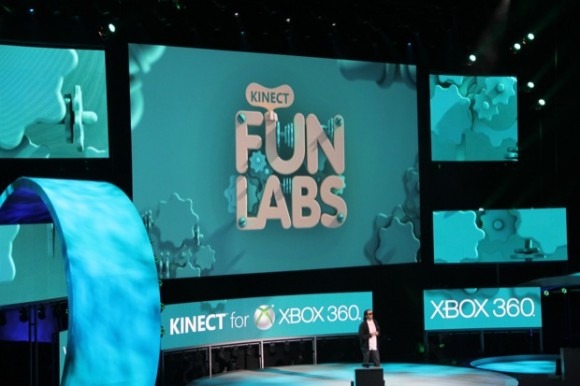 Microsoft is making a very large push for voice and motion controlled everything. Popular EA Sports franchises Madden NFL, FIFA World Cup, and Tiger Woods PGA Tour will all join the parade of motion and voice controlled goodness. Same thing goes for Mass Effect 3 and Tom Clancy's Ghost Recon: Future Soldier. The demo for Ghost Recon showed motion controls for adding attachments to and choosing your weapon, spreading your arms to get a blown out view of all the attachments then close your arms to lock n load. It looked extremely similar to something we have seen in IronMan but either way I still liked it.
Kinect Star Wars also got in on the action like everyone else. I will admit that the graphics look to leave something to be desired but the level of interaction and motion looked to be deeply involved. You can go ahead and check out the E3 Star Wars video below now:
I told you Star Wars looked like you'd be getting plenty of exercise. We might have to start stretching and warming up before firing up our Kinect controlled Xbox. Other big games with Kinect also include Ryse, Forza Motorsport 4 as well as Fable: The Journey. Without mentioning to many here is another list of what else we can expect to see feature some sort of Kinect support: Minecraft, Disneyland Adventures, Kinect Star Wars, Sesame Street Once Upon a Monster, Kinect Fun Labs, Kinect Sports: Season 2, and Dance Central 2 to take on all those dancing in their living rooms.