Kinect Sports Rivals Xbox One Release tapped with first trailer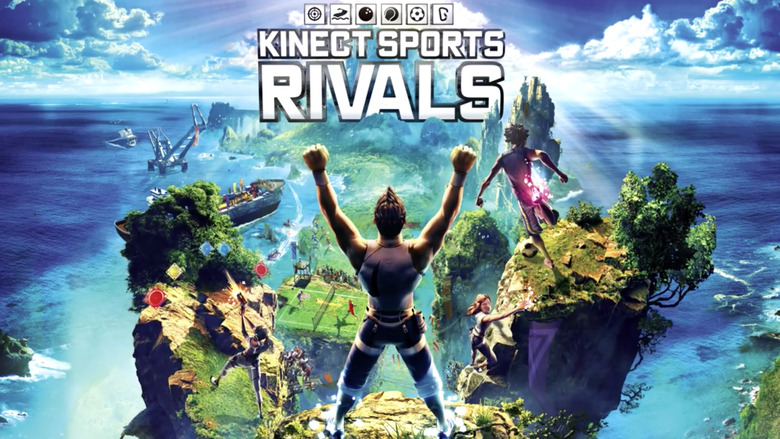 While we've yet to get up close and personal with gameplay as such, Microsoft has laid out their plan for Kinect Sports Rivals for the Xbox One this week. What we're about to see is a release on April 8th, 2014 inside North America as well as throughout Australia and New Zealand for this title, while greater Europe will see release on April 11th.
This game will be working with target shooting, wake racing, and climbing, while "re-imagined" iterations of soccer, tennis, and bowling are on lock as well. Users will be asked to step up their imagination while they literally stand up in their living rooms to take part in the game with the Xbox One's Kinect sensor.
Microsoft also makes a point to note that this game will be "beautifully rendered [in] 1080p HD."
While this game will have user bodies built in, it'll also roll with what Xbox Wire suggests is "a stylized on-screen version" of you, the user, that participates in the games and can compete with friends, "even if the player isn't there."


"Kinect Sports Rivals is built entirely from the ground up to take advantage of all that Xbox One has to offer to create a more tailored and immersive experience than was never possible before.

For the first time in motion-based games, subtle movements and timing are tracked with precision – now every move you make matters and every decision is critical to secure your victory." – Xbox Wire
The first trailer above should give you a good idea of what you'll be rolling with as far as the three "teams" you'll be choosing from when the time arrives. Below you'll also be reminded of the "pre-season" release of the game which has been on the Xbox One for some weeks.
The game is available for pre-order now and will ultimately cost a cool $59.99 USD when it's finally released "Spring 2014" – April, to be more exact. Have a go at the demo right this minute and let us know what you think!