Kinect For Windows Is Dead, Long Live Kinect For Xbox One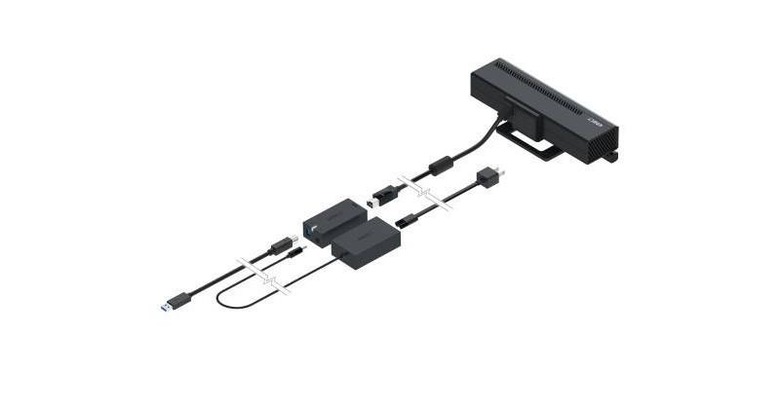 This news should probably come as a surprise to no one after Microsoft unveiled the Kinect Adapter for Windows last October. In a nutshell, this has made the Kinect for Windows somewhat redundant. So today, Microsoft is officially killing off the product. Of course, it's saying that it's "consolidating" its Kinect portfolio. The tech company will no longer be making the Windows-compatible Kinect, leaving remaining stocks to dwindle. That said, in the end, it should be business as usual for everyone, as they can continue using the Xbox One's Kinect instead.
The Kinect definitely inspired some creative ideas and applications. Originally designed as an input device for the Xbox 360 console, it quickly grew in popularity and use case. Initially, however, it was limited to the console, but the amount of developers clamoring for PC support led Microsoft to release a Kinect for Windows just for that very purpose. Fast-forward to 2014, the Xbox One's launch led to a new Kinect version for that new gen console. And then Microsoft decided to come out with an adapter that would allow that Xbox One peripheral to be used on Windows 8 and Windows 8.1 computers as well.
If you're any sort of a developer eying to create apps, games, or whatnot around Kinect, this dual choice might be a bit confusing, if not perplexing. Functionality wise, version 2 of Kinect for Windows and Kinect for Xbox One are similar. In fact, they are so similar that the same Kinect SDK 2.0 works on both without any changes. Really, the only difference between the two is that one works exclusively on Windows and the other only on the Xbox One. Of course, the adapter makes the latter point moot as it can make the same Xbox One version work on Windows devices.
Bottom line: Kinect for Windows v2 will no longer be available once the last stocks run out. At least not from Microsoft directly. Moving forward, those who wish to developer Windows app supporting Kinect will have to get an Adapter, which costs $49.99. That is, of course, if they already own an Xbox One Kinect, which by itself costs $149.99. The "losers" in this move will be Xbox 360 Kinect owners, as the Adapter doesn't work for that version of the peripheral, in which case they will have to buy both pieces if they plan on doing any form of Windows development.
SOURCE: Microsoft