Kinect Adapter for Xbox One S, Windows 10 now on pre-order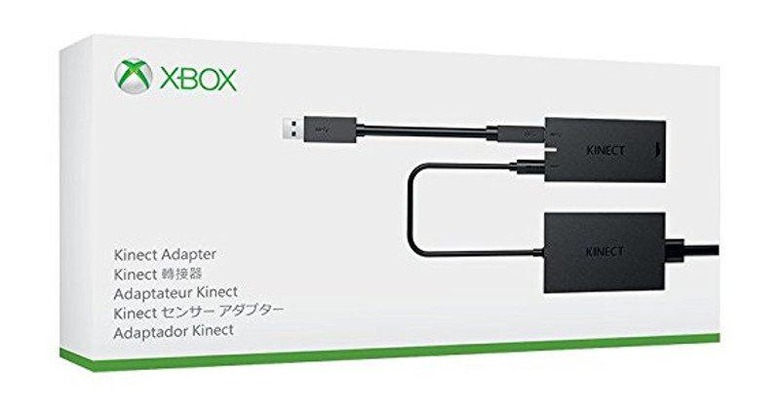 We may receive a commission on purchases made from links.
In just a month or so, Microsoft will be launching a new console. No, it's not the Project Scorpio, of course. Well, half a new console, probably. The Xbox One S is scheduled to go out to the public in August, and as if to confirm that schedule, the Xbox Kinect Adapter for the smaller box can now be pre-ordered with shipping scheduled for August 31. And you'll probably need want to get one soon if you plan on doing anything Kinect related with the Xbox One S, or your Windows 10 PC for that matter.
Given the Xbox One S' smaller build, something had to give. In this case, it was the dedicated port for the Kinect. Microsoft's sentiments on the accessory has fluctuated back and forth between aggressiveness and nonchalance. When the Xbox One initially launched, it tried to shove the Kinect down every buyer's throat and also made them pay extra for the privilege. Now it's going about the opposite direction, but you'll still have to pay extra anyway.
The Xbox One S won't come with a Kinect and won't even come with a Kinect port. Microsoft already said as much last month and revealed that you'll need an adapter to use one for the smaller version of its console. Which also means you'll have to sacrifice a USB port just for it, though you are unlikely to have it connected all the time. Unless you want to have Cortana always listening, ready to answer your queries.
The Xbox Kinect Adapter for the Xbox One S is now on pre-order on Amazon and it will cost you an additional $39.99. Target date for shipping is August 31, which probably means the Xbox One S itself will be available around that time. The adapter also works to connect the Xbox One Kinect to Windows 10 PCs, so you'll have two for the price one, if that's how you want to roll.