Kindle Paperwhite arrives with backlit screen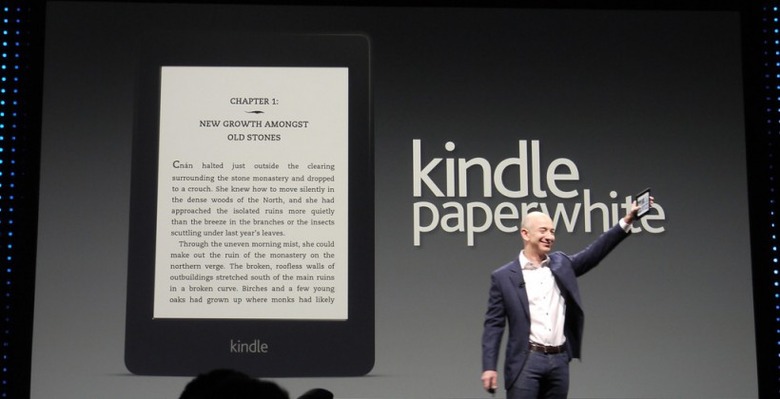 Just as we were expecting, Amazon pulled the veil off the newest iteration of the Kindle today. Dubbed the Kindle Paperwhite, by far the most noteworthy feature about this new eReader is its display. With it, we're seeing Amazon make a departure from the Pearl E Ink display it has used in previous Kindles and instead go for a white display that comes complete with a backlight.
That "Paperwhite" display lends to a number of improvements in the eReader field. Amazon says that the Kindle Paperwhite offers 25% more contrast, whiter whites and blacker blacks. The high-resolution screen provides 212 PPI and 62% more pixels, a significant improvement over Kindles from the past. Even better? Amazon says that the Kindle Paperwhite boasts a 8 week battery life, even with the light turned on the entire time. Any way you slice it, that's pretty impressive.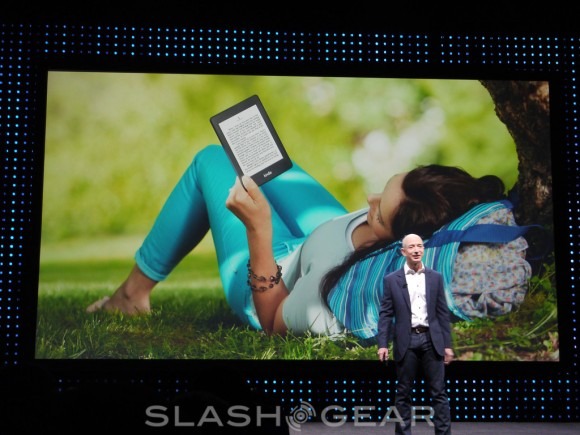 Like most eReaders, the Kindle Paperwhite is pretty lightweight and easily portable. The entire unit sports a thickness of 9.1mm and a weight of just 7.5 ounces. It's no surprise that Amazon has announced a new Kindle with a backlight – doing so lines it up to be a direct competitor with Barnes and Noble's Nook Simple Touch with Glow Light – but these additional features and that sexy display might just make it the eReader to have this holiday season. Stay tuned for more news direct from Amazon's Kindle press event!