Kindle Paperwhite 2 becomes official, goes up for pre-order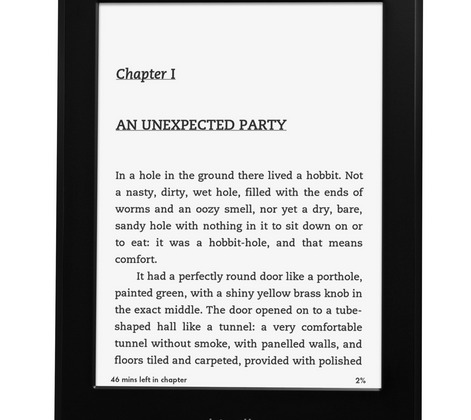 Earlier today the next-generation Kindle Paperwhite was posted briefly on Amazon's website, only to be pulled a short while later. Now it is time for its official unveiling, with Amazon sending out a press release containing the details, some of which we already saw this morning, as well as more information about the Goodreads integration and FreeTime functionality.
As we noted this morning, the next generation Kindle Paperwhite has a new display that offers better contrast over the original version, something Amazon says makes it "virtually indistinguishable from a physical book." There's also a 25-percent faster processor and 19-percent tighter touch grid, allowing for smaller and lighter touches.
New features include the new Page Flip for skimming through a book without losing one's place within it, Kindle FreeTime, which offers integrated parental controls and facilitates things like achievement milestones to encourage reading amongst children. The new vocabulary builder takes the words the user looks up in the dictionary and makes flash cards out of them, helping users increase their knowledge.
The Smart Lookup feature is somewhat related, adding a full dictionary and reference data to a character, word, topic, or other point of interest, doing so by pulling information from Wikipedia and X-Ray. In-line footnotes have also been added, and as we saw this morning, Goodreads has been integrated. For those who are unfamiliar, Goodreads is a social book-related website that allows individuals to make known what books they're reading, their progress, and their thoughts, as well as read reviews by other readers.
The screenshot we saw this morning suggested that the feature was "Coming Soon," but not yet available. The official announcement shows the feature as shipping with the ereaders, so buyers shouldn't expect there to be a delay. The service will be accessible from a "g" option on the menu, which will take one to their Goodread's profile.
The Kindle Paperwhite starts at $119 USD, with the WiFi + 3G model being higher at $189 USD. Those interested can pre-order it now, with the slate shipping out on September 30.