Kindle for Samsung custom eBook service now available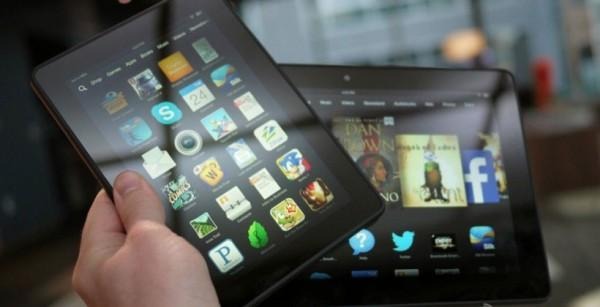 Samsung and Amazon have announced an interesting tie up that has resulted in Kindle for Samsung. Kindle for Samsung is a custom eBook service that will provide Samsung device users with access to millions of best-selling books, newspapers, and magazines on their mobile device. Samsung says that it will have over 500,000 exclusive titles.
The app is for Samsung devices runs on tablets and smartphones using Android 4.0 or higher and will be offered around the world. Kindle for Samsung will also bring with it Samsung Book Deals that will be available for all customers using the Kindle for Samsung app. Samsung Book Deals will give users up to 12 free eBooks per year.
Each of the free books will be chosen specifically for the Galaxy smartphone and tablet users from a selection of prominent titles. How those titles are chosen to be prominent is unknown. Samsung for Kindle app will support Whispersync to save and synchronize the last page read across devices.
That feature lets the user pick up where they left off on any of their devices that have access to Kindle books. Other app features include a Time to Read that shows how long it will take to finish a chapter of a book based on the users reading speed. Kindle for Samsung is available right now in over 90 countries around the world.
SOURCE: Samsung