Kindle firmware 2.5 now in wild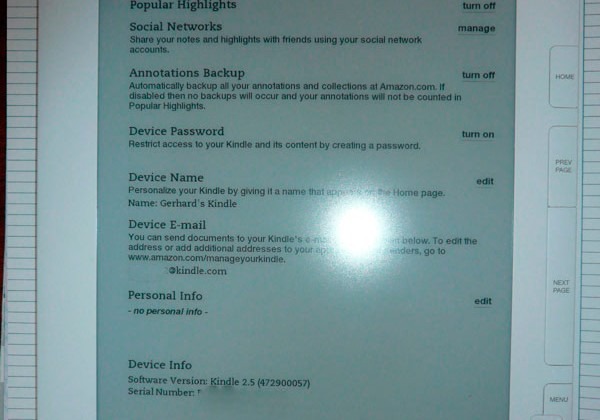 Amazon's Kindle 2.5 firmware update is finally filtering out into the wild, with at least one unit – a Kindle DX – getting the new software.  Engadget reader Andreas is the lucky owner; his device can now share passages with social networks like Facebook and Twitter, as well as have multiple ebooks organised into various Collections.
The software also adds the ability to password protect the Kindle, so as to avoid unauthorised use, together with seeing which passages in the current text you're reading are being most highlighted by other Kindle users.  There are new, larger fonts on offer, together with the ability to "zoom into PDFs and pan around to easily view small print and detailed tables or graphics."  We've just turned on a Kindle here and are yet to see the OTA update; any SlashGear-reading Kindle owners out there luckier than we are?