Kindle Fire IPS Display Vs Kindle Touch E-Ink [Video]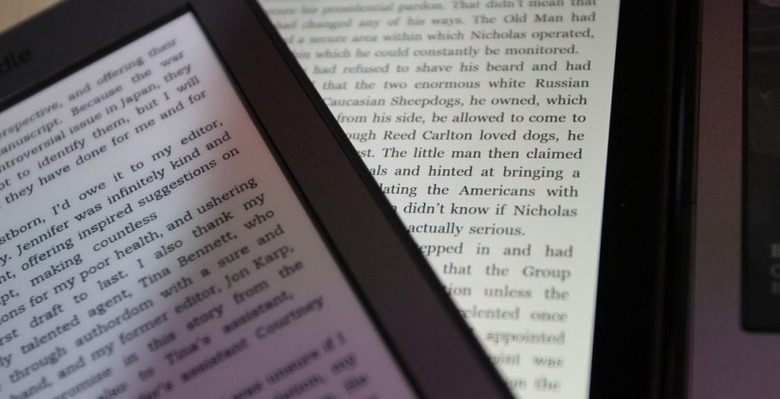 While we won't get too crazy here we do have a few photos and video comparing the display on both the Kindle Fire and the Kindle Touch 3G. With the Kindle Fire we have a 7" IPS panel with a 1024 x 600 resolution that features great colors and exceptional viewing angles. The Kindle Touch features the popular e-ink technology we have seen before and as always it looks great for e-ink. We'll let you decide for yourself so check out the photos and video after the break.
Shown in the photo above, we have the Kindle Touch on the left (top) with the new Kindle Fire and its IPS display on the bottom. One thing I do want to note first is Amazon has always touted their e-ink and awesome Kindle displays for working great in any light condition, especially outside. It will be interesting to see how the Kindle Fire and the IPS panel handle the direct sunlight, but for now all we have is some video comparing text on the two so give it a look and let us know what you think.
Kindle Fire IPS vs Touch E-Ink screen comparison
[vms 18cc404dec4a0ca88d4f]
As usual with e-ink you have this sort of "refresh time" as the display loads the content, this has always been a fast process and still works just as smooth and quick as any Kindle thus far. With the Fire we no longer have that issue, instead we have instant and smooth text, as well as great animations while flipping through the pages. The IPS display truly has an amazing set of viewing angles thanks to the IPS panel and can be seen at 178° and more. Sharing text and showing off stories or magazines will be easier than ever on the new Kindle Fire.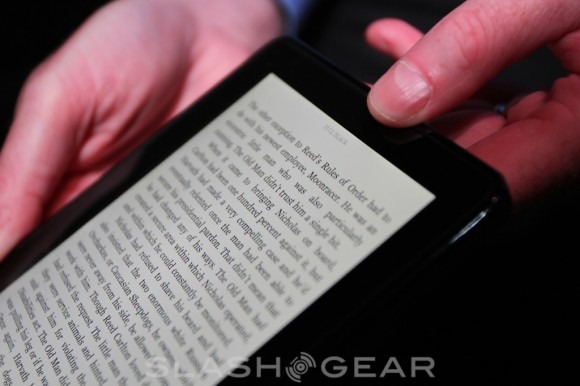 Even though the Fire only has a screen resolution of 1024 x 600 the text looks crisp, and vivid and will be easy on the eyes. Some may opt for the e-ink but this will ultimately come down to user need, and preference. Feel free to look over the rest of the images in the gallery provided, then let us know what you think in the comments below. For the rest of the Amazon Kindle coverage today just check out our Kindle portal.