Kindle Fire HDX 8.9 revealed with complete redesign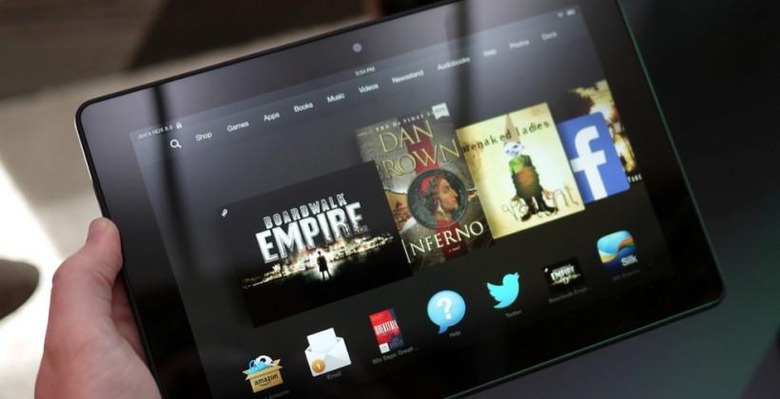 The team at Amazon behind the Kindle Fire series of smart tablets have made some relatively major changes to the Kindle Fire HDX 8.9. Besides adding an "X" to the name, the body of this machine has been completely redesigned – no more internal midframe, for example, here you'll find a magnesium cast unibody. The whole machine has an increased bit of stiffness at the same time as it becomes a whole lot lighter – ringing in at 13.2oz in all.
This Kindle Fire HDX 8.9 machine works with a body that's 1mm thinner than last year's similar-sized tablet, coming in at 7.8mm thick. You'll have power and volume switches on the back now instead of the sides, and a display that's a massive 2560 x 1600 pixels sharp. That's 339PPI and amongst the sharpest displays on the planet.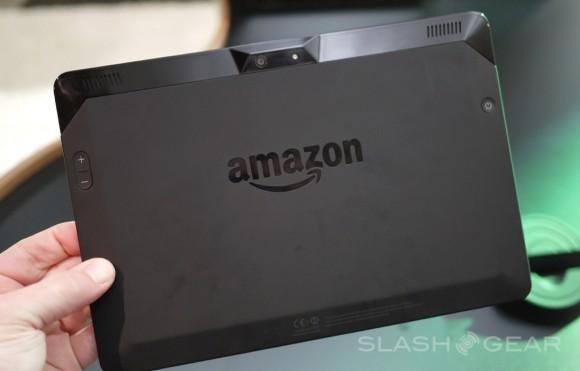 This device works with a front-facing camera for video chat and an 8 megapixel camera on its back with autofocus and a single LED flash bulb. There's a custom camera app inside that works with HDR capture, panorama, and editing features. This tablet and the 7-inch version work with what Amazon is now called Fire OS. With Fire OS 3.0, they use Android 4.2 Jelly Bean at the core with functionality added "from the lowest level up."
This machine adds printer support, VPN support, and hardware encryption for small businesses. As it is with the 7-inch version, the Kindle Fire HDX 8.9 works with a wi-fi version as well as a 4G LTE edition for both AT&T and Verizon. Pricing for the Wi-fi edition of the Kindle Fire HDX 8.9 starts at $379 USD for the 16GB version while 32GB and 64GB editions are being made available as well.
The 4G LTE version of the Kindle Fire HDX 8.9 will start at $479 USD and the whole lot will be ready to ship "a couple of weeks after" the 7-inch Kindle Fire HDX. The Kindle Fire HDX 7 will ship in mid-October, and the whole family will be up for sale starting the night this article is posted at 9PM PST.