Kindle Fire HD 7-inch priced at $199, 8.9-inch at $299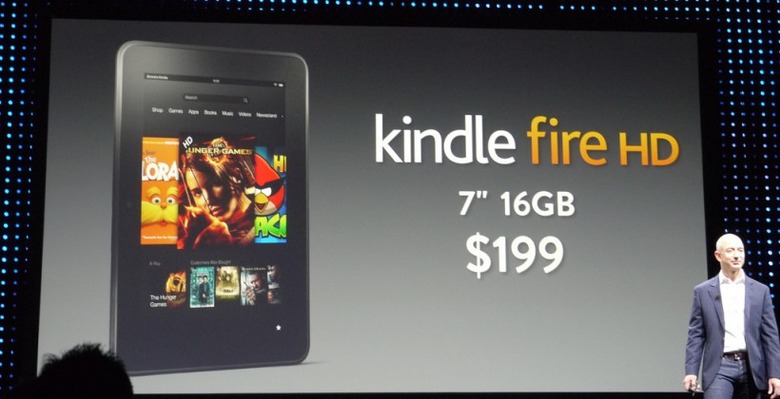 Just as the rumors foretold, the Kindle Fire HD has arrived, and it has a bevy of features in tow. Amazon obviously wants to position itself as a major player in the technology market, which is all well and good, but before we can give Amazon a pat on the back, we need to get down to the nitty gritty and talk pricing. How much will the Kindle Fire HD be with all of its new bells and whistles? The 7-inch Kindle Fire HD, complete with 16GB of storage, comes it at $199.
We suspected as much, mostly because it's clear that Amazon wants this new tablet to offer some stiff competition to the Nexus 7. If you want the larger, 8.9-inch variant of the Kindle Fire HD (again with 16GB of storage), that'll cost you $299. Those prices aren't too bad for either tablet, and we're sure that Amazon will have no problem netting significant sales from Kindle Fire veterans and newcomers alike. Additionally, the Kindle Fire HD 4G LTE 8.9-inch with 32GB of storage will be available for $499. Amazon's also got a solid 4G plan ready to go as well – 250MB of data a month, 200GB of cloud storage, and $10 Amazon credit for $50 a year.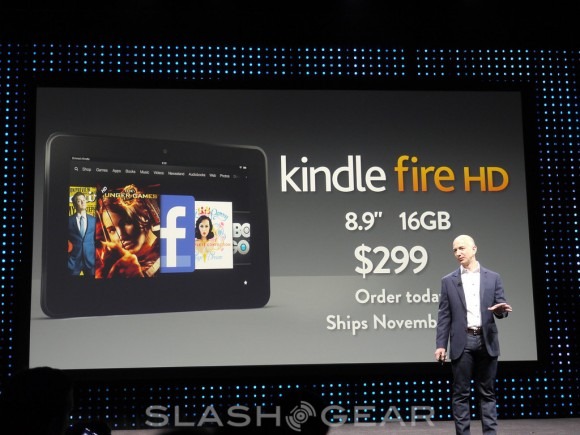 The 7-inch Kindle Fire HD will be available on September 14 – just over a week away. If you're interested in either of the 8.9-inch versions, you'll have to wait a little bit longer, as those aren't launching until November 20. This means that all three will be arriving in time for the holiday shopping season, so expect them to be big hits at the tail end of 2012, especially the 7-inch version. All three are available for pre-order today, so have at it folks.