Kindle ebook loans now available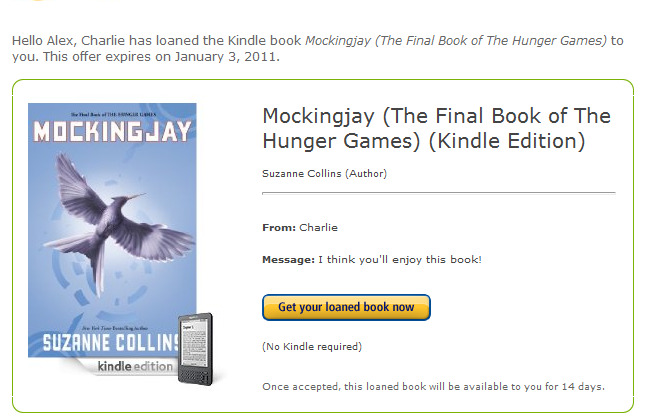 We may receive a commission on purchases made from links.
Amazon has turned on Kindle ebook loans in the US, meaning readers can now share certain titles with their friends for a limited period. Announced back in October 2010, the functionality allows ebooks to be loaned to a single person for up to 14 days, though during that period the original owner will not be able to access it themselves.
Loaned ebooks can be read on Amazon's dedicated Kindle hardware, as well as through the company's various mobile and desktop apps for iOS, Android, Mac, PC and other platforms. The recipient receives the loan invitation by email and is required to have an Amazon account in order to access the title.
However, only certain ebooks can be loaned out, with the limitations the decision of the rights-holder or publisher. Compatible titles are marked with "Lending: Enabled" in the product description.
[via The Digital Reader]