Kim Dotcom's Me.ga domain killed before new site could launch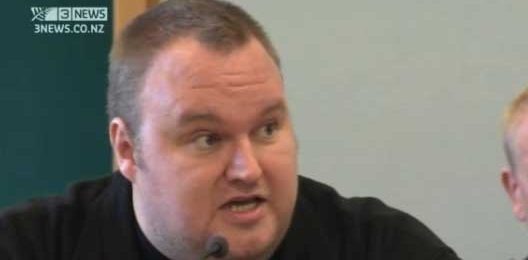 Kim Dotcom is still fighting a legal battle in New Zealand against the United States over alleged copyright infringement and piracy. Dotcom's website MegaUpload remains closed and the fate of legitimate customer data stored on the company servers remains unclear. Dotcom had said that he would launch a new cloud-storage service in January using the domain Me.ga.
Domains with the .ga suffix are administered by the small West African nation of Gabon. Dotcom apparently believed that by using the .ga domain rather than a .com domain address, the new website could avoid some legal prosecution by US authorities. However, Gabon's communications minister Blaise Louembe was having none of that.
Louembe has decreed that the www.me.ga domain name will be suspended. He also said that Gabon "cannot serve as a platform or screen for committing acts aimed at violating copyrights, nor be used by unscrupulous people." MegaUpload attorney Ira Rothken says that despite the domain setback, the successor site to MegaUpload is still coming.
There is no indication at this time of what alternate domain name the website will use. Legal wrangling between MegaUpload, its founders, and the United States continue. Dotcom and other managers and founders of MegaUpload continue to fight extradition to the United States to stand trial for alleged copyright infringement and piracy.
Rothken said, "The [new] site is not even functional yet. MegaUpload and Kim are innocent and presumed innocent. It sounds like a lack of net neutrality in Gabon...We're just going to use a different domain."
[via CNET]