Kim Dotcom's extradition hearing is underway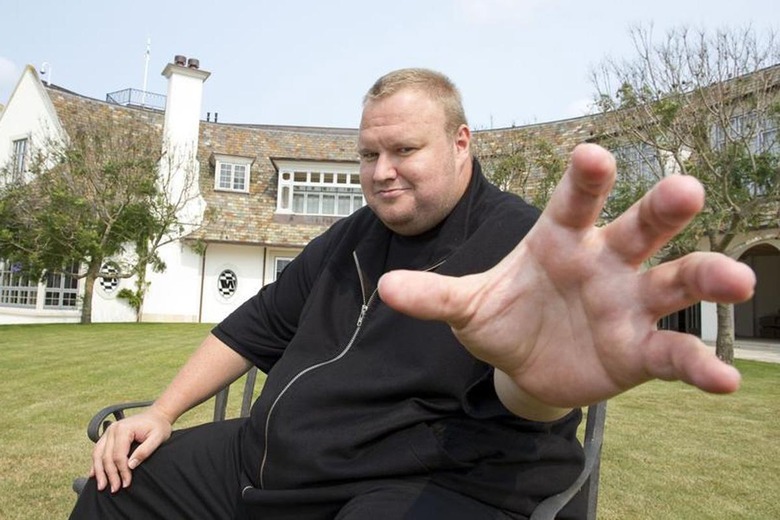 After years of sidestepping the legal matter, Kim Dotcom's extradition hearing is underway in Auckland. Dotcom, along with three others, have been accused by US authorities of operating a "criminal enterprise" via the now defunct website Megaupload, a file storage website that was home to copyrighted TV shows, music, movies, and more. The drama started in early 2012, when the US government seized Megaupload and New Zealand police raided Dotcom's local mansion.
The raid led to a long, often complicated legal matter replete with seized evidence, bickering officials, and international struggles. About three years of legal hoopla has delayed the extradition hearing, which began in Auckland today. Also wrapped up in the legal matter is Finn Batato, Mathias Ortmann, and Bram van der Kolk.
According to the FBI, Megaupload earned the aforementioned trio about $175 million, doing so — at least in part — by facilitating copyright violations. The legal hearing going on Auckland isn't tasked with determining whether they are guilty of such things — only whether they'll be extradited to the United States, where they will then be tried on the matter.
According to The Guardian, Dotcom attempted to avoid this latest extradition hearing via the court of appeal, but it was not successful. If they are extradited and found guilty in the US, they could potentially face a sentence amounting to decades in prison.
SOURCE: The Guardian