Kim Dotcom legal case rules him eligible for extradition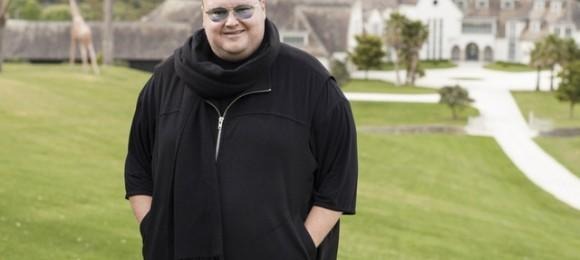 Kim Dotcom's extradition hearing started in September after years of delays. Now about three months later, the ruling has been made: Dotcom is eligible for extradition to the United States where he would be tried on copyright charges. The extradition may not pan out, though, as Dotcom and his lawyer still have 15 days to appeal the ruling. It has been almost four years since Dotcom's New Zealand home was raided by police.
In addition to Dotcom, three other accused were also found eligible for extradition: Finn Batato, Mathias Ortmann, and Bram van der Kolk. The issue revolves around now defunct file hosting website Megaupload, a website where, among other things, copyrighted materials were hosted without permission. Dotcom made tens of millions from the website, while the other aforementioned three made less-but-still-substantial amounts of their own.
The four are accused of earning their wealth through the distribution of copyrighted goods, and the court ultimately ruled that they could face the copyright charges in the U.S. In a statement, Judge Dawson said, "That Mr. Dotcom has a different view than the US of the Internet does not have the hallmark of political persecution."
According to the NZ Herald, Dotcom's lawyer indicated they would appeal the ruling, and as such the court has given them until February 12 to file their case's draft. The four are out on bail, but are required to report in with their local police departments two times every week. Extradition to the U.S. could result in substantial prison sentences due to the nature of the charges against them.
SOURCE: New Zealand Herald