Killzone Shadowfall announced for PS4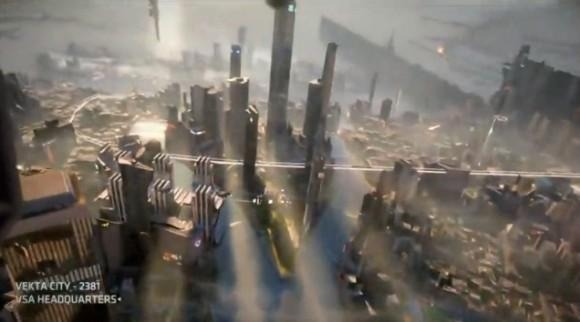 Here at Sony's PlayStation event in New York City, the company announced the PlayStation 4, and a handful of game developers are on site announcing new games as well. Guerrilla Games made an appearance are showing off cutscenes and gameplay from its newest game, Killzone Shadowfall, and frankly, it looks absolutely stunning.
Surprisingly, they're showing off quite a bit of gameplay — well over a few minutes — and we're getting a good look at what to expect from the next Killzone. If you thought Killzone on the PS3 looked pretty good, then you'll be blown away by Shadowfall, which has amazing lighting and 3D effects.
From the footage we're seeing, the game takes place in the future, so there's no shortage of futuristic looking buildings and guys wearing cyborg suits. And of course, you have your explosions and blazing guns, a.k.a. you're typical first-person shooter that we've seen before, but with more shiny things and better graphics, of course.
Sadly, no release date was announced, but we could expect it to release before the holiday season, maybe sometime in Q3 2013 or early Q4. If you're getting a PlayStation 4, we'd recommend getting Killzone Shadowfall if you want to play a shoot-em-up of some kind — this looks to be doozy.