Killzone 2 'Helghan' casemod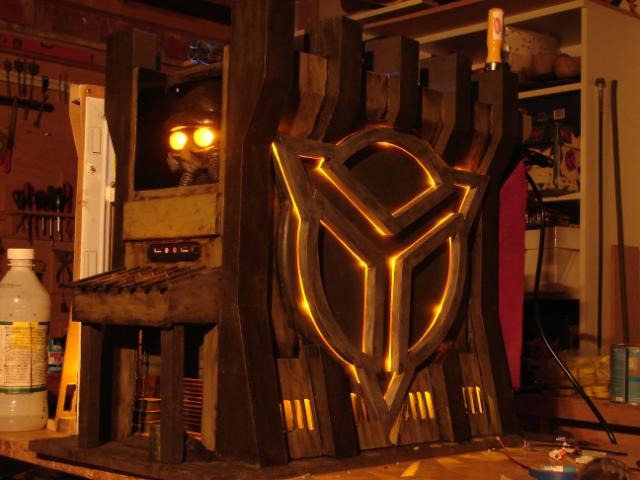 Bit-tech member Tomcatt has been showing off his newly completed Killzone 2 themed casemod.  Built primarily from MDF, "Helghan" has been a work-in-progress for over a year and is based on a building in one of the art concept sketches for the game.  Although a basic case was used for templates and core structure, just about everything else has been painstakingly crafted by hand.
Impressively, it's Tomcatt's first "proper" casemod;it's also the first time the 17-year-old has properly worked with wood!  The finished product weighs around 24kg, while inside lurks a 2.66GHz Intel E8200 Core 2 Duo processor, 2GB of DDR2 RAM, an ATI Radeon HD4580 video card and MSI P45 NEO2 ATI CrossFire-ready motherboard.
The project was sponsored by a Dutch case-modding store.  Helghan is now on its way to a show, hopefully very carefully packaged up.
[via PSU]