Kiddo is a tracker that makes healthy living fun for kids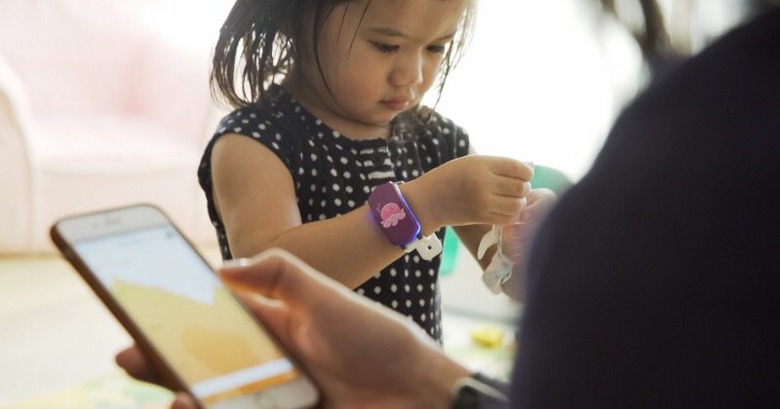 For the past two years or so, there has been a surge in interest in fitness trackers and wearables. It seems that more and more people are becoming health conscious. But a healthy lifestyle isn't just for adults and big kids. Even, and perhaps more especially, the actual kids need to start living healthy at an early age. While there might be tablets for kids and educational toys for kids, there are few devices that put their health front and center. That's what Kiddo is setting out to do. Not only does it help parent keep an eye on their kid's health, it can also encourage kids themselves to be active and healthy.
Like a fitness tracker for grownups, Kiddo is equipped with sensors for tracking different vitals, including a heart rate sensor, perspiration sensor, skin temperature sensor, and the usual accelerometer. Paired with the Kiddo mobile app, this can give parents insight into the child's well-being at any time, from their temperature to their activity.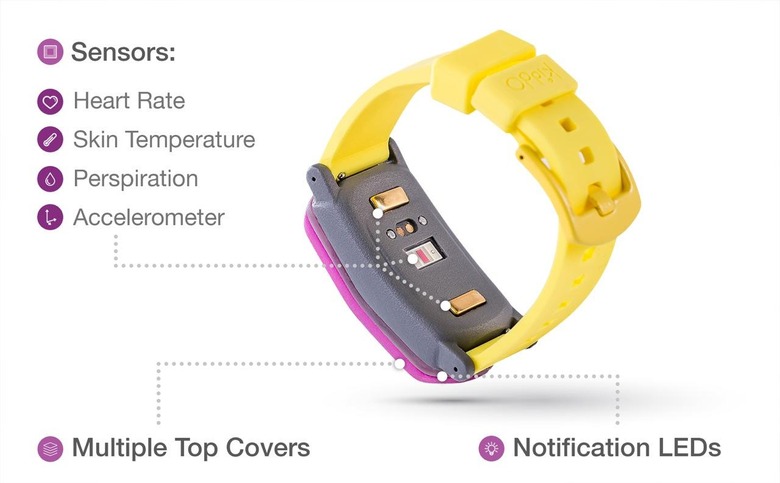 Fitness trackers for grownups are also filled with systems to encourage users to earn points or compete. Those systems take their inspiration from games which are also the perfect way to get kids to do things, from drinking lots of water to brushing their teeth to eating the right types of food. Parents set goals for their kids to meet, which, in turn, awards them prizes for accomplishing them.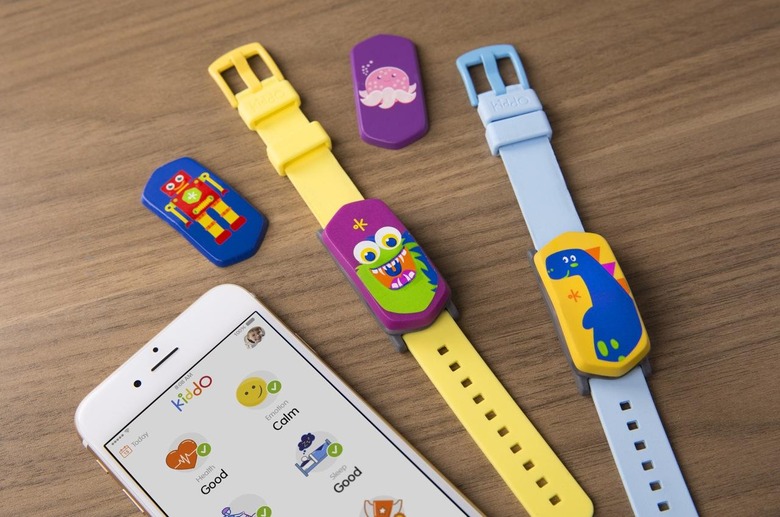 Though serious in function, the Kiddo trackers are, of course, design so that kids will want to wear them. Non-allergenic and radiation-free, the wearables have bright colored straps and theme top covers that kids can mix and match to their heart's desire. There's something for parents too. The Kiddo app for Android and iOS keeps them updated with the latest tips, articles, and content to aid them in raising healthy children.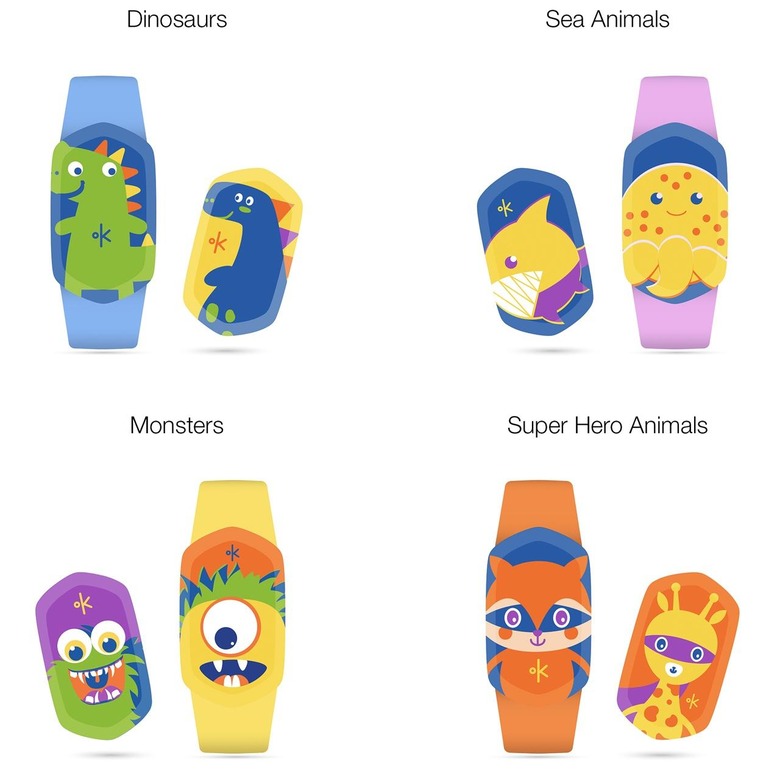 Kiddo, the world's first health and wellness fitness tracker for kids, is currently on Kickstarter and has breezed through its modest funding goal. A limited early bird pledge of $79 or $89 is enough to get you one Kiddo with two themed covers. If there are no delays, the wearables will start shipping January next year.
VIA: Kickstarter