Kick off Thanksgiving with GTA Online's "Running Back" mode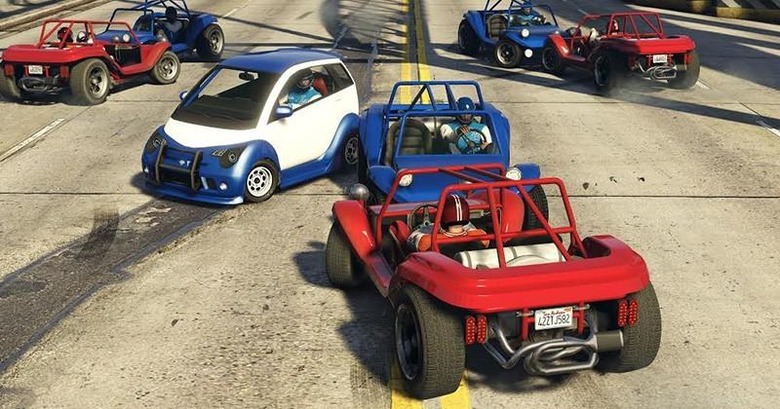 When you think of Thanksgiving, a couple of things tend to come to mind: Turkey and football. By now, you've probably already got your plans for turkey sorted out. However, if you're not a big fan of sitting around watching the game, you might need another way to get your football fix. Don't worry though, Rockstar Games has you covered with a new game mode in Grand Theft Auto V.
GTA doesn't seem like the kind of game where you'd be playing football. But this won't be like the golf mini game. Instead of playing traditional football, you and your teammates are going to be driving cars. After all, what's the point of GTA if you're not wrecking some cars?
The new Running Back adversary mode pits a total of 4-8 players against each other to score touchdowns. It's called Running Back mode, because you'll only have one person "running" the ball. You start out with two even teams. The runner will be seated in a Benefactor Panto, while the rest of the offensive line and the defense are all driving BF Biftas. The object is for the runner to simply make it to the end zone.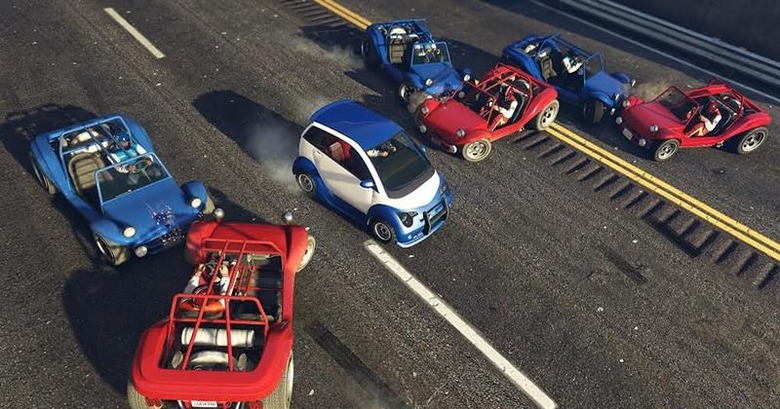 The new mode is out just in time for Thanksgiving, but it will stick around permanently. You'll find it on PC, Xbox One and PS4 starting today.
Source: Rockstar Games