Kia teases 2019 Forte sedan with renderings ahead of Detroit debut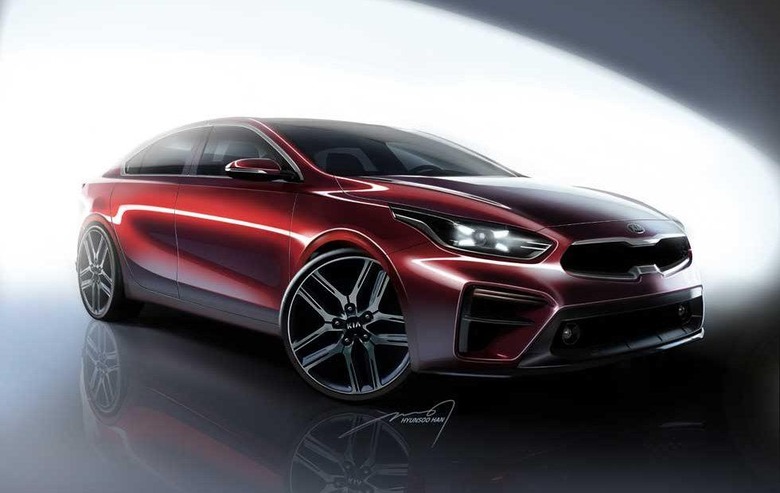 Kia is gearing up to launch the all-new 2019 Kia Forte sedan at the North American International Auto Show in Detroit. Ahead of that official debut, Kia is teasing the all-new Forte with three renderings showing off the front/side profile, rear, and interior. The renderings look very nice.
Exactly how much the actual car follows the style of these renderings remains to be seen. This is the third-gen Forte and Kia promises that it will maintain its "sporty and youthful image." The big design change according to Kia will be a move from the cab-forward design of the previous version to a swept-back cab on the 2019.
The hood has new creases for a muscular look and the Kia signature tiger nose grille is freshened. Headlights are "more dynamic" in design and layout. The rear bumper has separate signal and reverse indicators under the taillights.
Kia used a horizontal strip to connect taillights to give the car width from behind. This is the same thing it did on the Sportage compact crossover. That means the two vehicles will have a familial look.
Inside the interior is meant to give a feeling of openness and little clutter. There are minimal buttons placed below a large screen. The circular vents are similar to those found in the Stinger dash.
SOURCE: Kia