Kia has rolled out some renderings of a new concept vehicle that will be on display at the 2017 Frankfurt International Motor Show. The concept vehicle is called the Kia Proceed Concept and it is a new body type for the brand. Kia calls the car an "extended hot hatch", but we know a shooting brake or wagon when we see one.
Kia says that the Proceed Concept could indicate what the next-gen cee'd model might look like. American car fans lusting over the wagon style of the car will note from the name that the cee'd isn't offered in the US. We certainly hope if Kia drops a sporty wagon, it would roll the car out here in the States as well, but there is no indication of that at this time.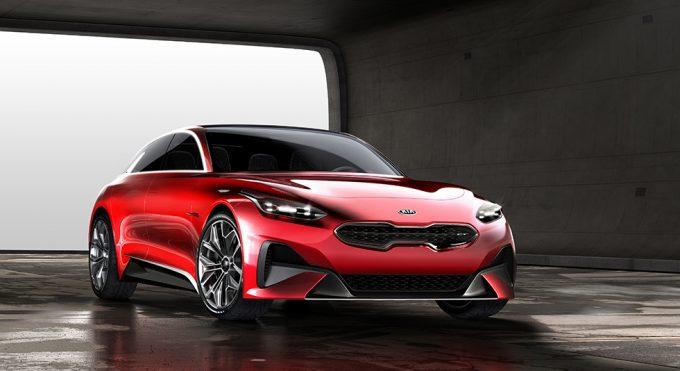 Kia says that the Proceed Concept "retains the athleticism of the current pro_cee'd model." The Proceed concept is much longer looking than the pro_cee'd currently offered in Europe. It would give drivers more versatility with more storage space in the back of the concept than the current vehicle offers.
The concept has something Kia calls a "Luminline" which is an illuminated outline of the car's greenhouse that glows welcomingly as the driver approaches the car. The long and low roofline of the car ends in a tailgate that has stacked air vents and a rippled rear light strip. Kia says that rear light strip was inspired by molten ferromagnetic metal.
Kia's Proceed Concept is coated in a bespoke paint color called "Lava Red" that need to show up as a production color somewhere in the Kia stable. The color was created by combining layers of black, chrome-effect silver, and red-tinted lacquer all done by hand. The official unveil of Proceed Concept will happen on September 12.
SOURCE: Kia