Kia Niro crossover hybrid is the brands first stand-alone hybrid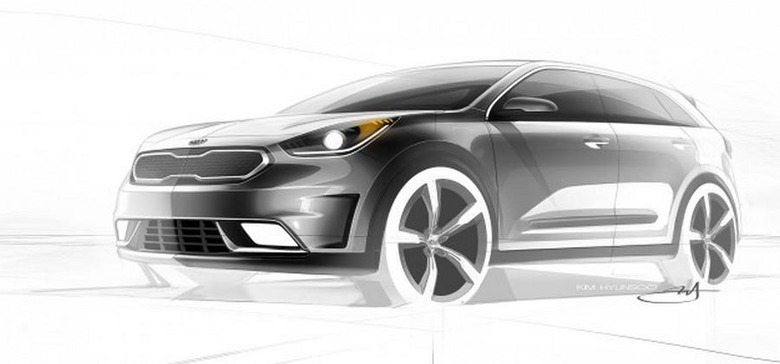 Kia has teased a coming car model that will be a stand-alone hybrid just as the Prius is a standalone hybrid for Toyota. The Niro will be larger than the Prius and is a crossover with room for people and stuff. Kia already has a hybrid version of the Optima, but the Niro will be offered in hybrid form only rather than being an electrified version of an existing car.
The teaser images are renderings and it's hard to tell a lot about the car from them. It rather looks like a size and style that is half Sportage and half Sorento. The Niro won't have shared components with either of those models.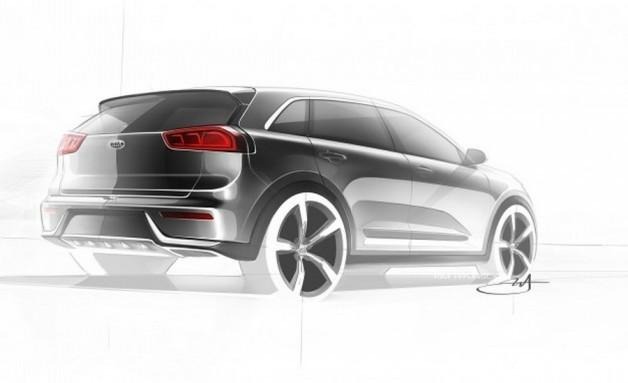 It sounds as if the Niro will be a totally new animal. Kia calls the vehicle the hybrid utility vehicle. Not much in the way of detail has bene offered about the Niro so far. It's unclear if the vehicle will debut at the LA Auto Show this week.
Interestingly Kia unveiled a Niro Concept back in 2013. If the Niro doesn't break cover in LA, it could come early next year at the 2016 Detroit auto show. We are on the lookout for more details.
SOURCE: Car and Driver