Kia K900 revealed ahead of world debut in New York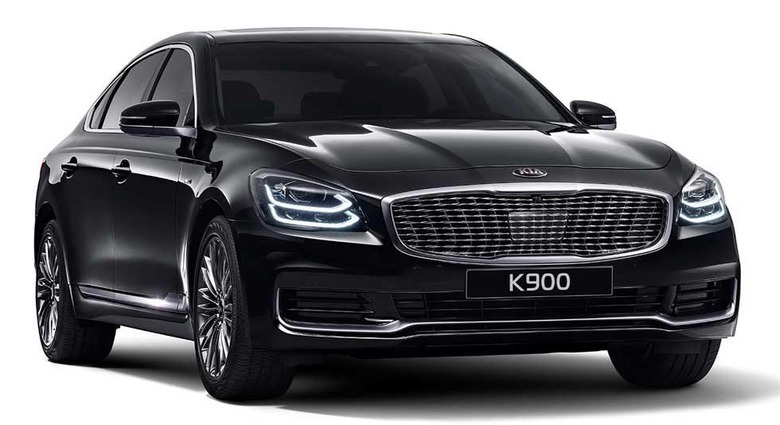 Kia has unveiled the design of the new K900 luxury sedan ahead of its official world debut at the New York International Auto Show on March 28. The car was designed with close collaboration between the Kia global design HQ in Korea and the US design studio in California.
The overall design was meant to give a "modern air of elegance and gravitas to the large sedan segment." The design of the car is based on the "gravity of Prestige" design concept. The car has a "Quadratic pattern" grille that is seen for the first time in the images here.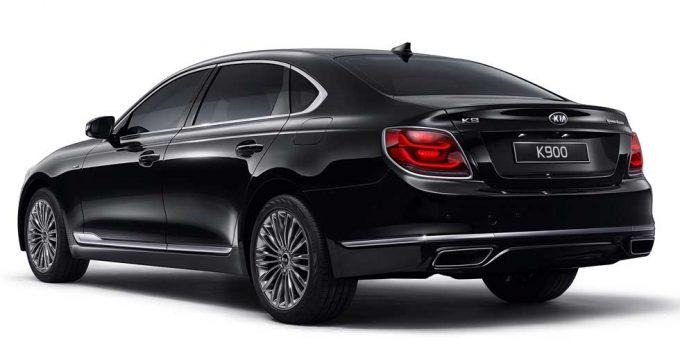 That grille is made up of 176 jewel-like cells that are meant to suggest a release of energy away from the center according to Kia. The car features "Duplex" LED headlamps and chrome trim all around for visual depth. Kia says that the key element in the design of the K900 is the new platform and elongated proportions. The K900 is longer and wider than the previous version with a 2.3-inch longer wheelbase.
The front and rear overhangs are shorter pushing the wheels to the corners of the car. The interior of the car promises to be minimalist. Kia says it offers the driver and passenger a "peaceful retreat" to spend time in. The cabin is luxurious with wood and metal veneers and soft-touch surfaces.
The dash has a 12.3-inch HMI screen that is integrated for "calm and serenity" on-board. A manual dial in the console allows control of the menus and content on the screen. The dash is also fitted with a fancy analog clock that was made with a Swiss luxury watch brand called Maurice Lacroix. The K900 will go on sale in Q2 2018 in select markets around the world.
SOURCE: Kia