Kia Futron Concept Is An Electric SUV Coupe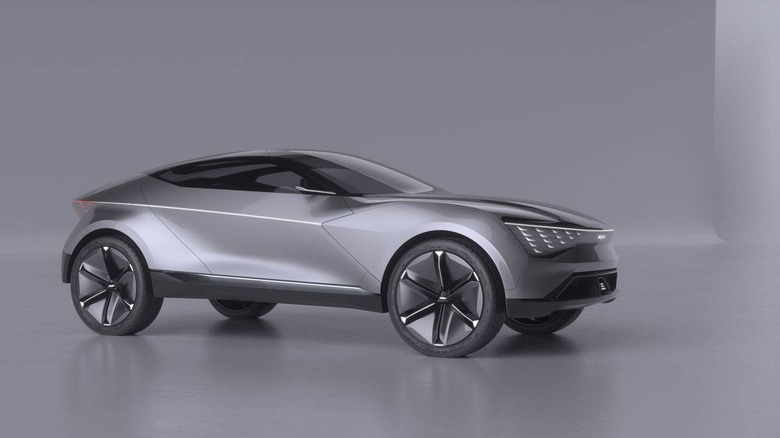 Kia has unveiled a new concept car called the Futron Concept. The automaker says that the concept hints at "the switched-on, electric nature of future SUV designs from the brand." The concept has a lightweight SUV coupe body that has fully-electric all-wheel-drive powertrain.
Kia debuted the Futron Concept in China at the 2019 China International Import Expo. The concept will be on display there through November 10th. The Futron is built around a single 360-degree design that gives a "smooth form devoid of ornament." The sleek design has an aero-efficient profile.
The vehicle is 4,850mm long, 1,550 mm tall, and has a 3,000 mm long wheelbase. Futuron concept has a fully-electric powertrain with a high-capacity battery low in the vehicle body. Kia says that the Futuron is a sports car on an SUV platform. Inside the concept are comfortable, lean-back seats.
The vehicle is touted as being suitable for urban city environments. The body of the vehicle has a diamond-shaped panoramic glasshouse on top that Kia says has the "best traditions" of UFO and flying saucer design. The roof also has a network of LiDAR sensors that provide Level 4 autonomous driving features.
That means the concept will handle hands-off, eyes-off driving in most situations. The front of Futuro has a new interpretation of the Kia "tiger nose" grille that has been the signature design feature for Kia for over a decade. The design does express a new interpretation for future Kia EVs.