Kia channels its inner mutant with X-Men-themed Sorento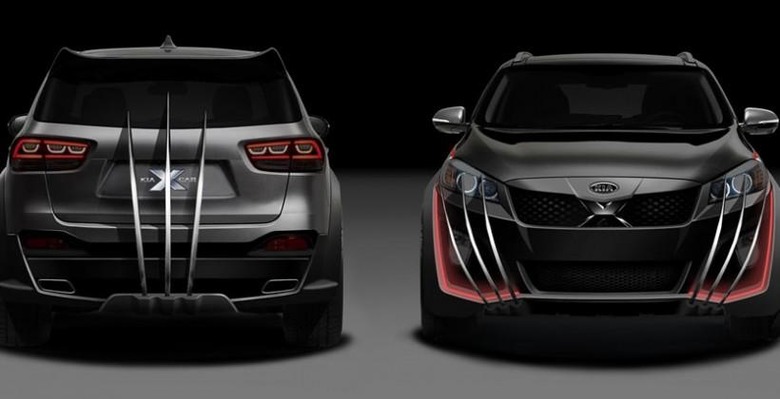 Kia has introduced its new mutant variety 2015 Sorento, a special model made in partnership with Fox that the auto maker plans to debut a week before the Australian Open 2015 tennis championship. With it comes an X-Men theme, and though Kia is asking viewers to guess which character inspired the design, there seems little mystery left to the imagination with Wolverine's claws having prime showcasing spots on both the front and back of the vehicle. The car will be revealed by tennis pro Rafael Nadal.
The model is, in part, a promotion for X-Men: Days of Future Past, and soon to join it will be a video featuring Nadal working with the X-Men to take on the Sentinels as they threaten the Australian Open. That video is said to be slated for mid-December when it will be posted on Kia's Facebook and YouTube accounts.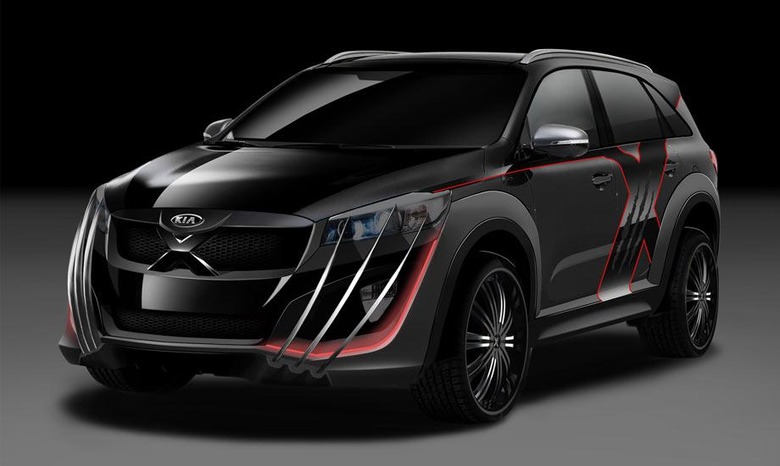 The Kia X-Car, as it's being called, will also be showcased in the video, which will be the first big look at it outside of the images in the gallery below. Following this, Kia will be showing off the model at Melbourne Park from January 19 to February 1 during the tournament. After that the car will be shown off at auto shows in various regions.
The car, of course, also serves to showcase Kia's 2015 Sorento, which made its public debut earlier this year and will be available outside of Korea early next year. Can't wait for the newest model? We've got all the details on the 2014 model in our test drive writeup.
SOURCE: Kia