KFC's edible nail polish will have you licking nonstop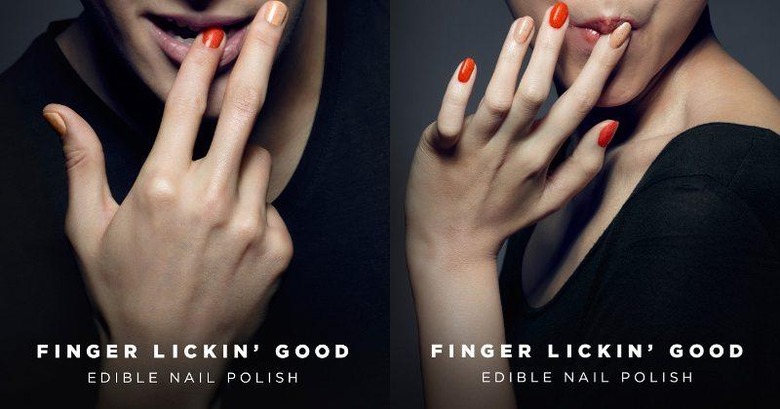 "Finger lickin' good" will no longer just be something you do after a hearty KFC meal. At least if you live in Hong Kong. The slogan was coined to capitalize on that not exactly hygienic behavior exhibited after eating the iconic chicken but now you can do it any time you want. Marketing firm Ogilvy & Mather and McCormick, the company that supplies KFC's "11 secret herbs and spices" have teamed up to deliver, what else, but nail polish that you put on only to lick it off.
You'll forgive us if we file this under one of the weirdest food offered. Oh, wait, it's not really food, is it? It is, however, safe to lick, so perhaps it qualifies. Either way, it's a highly elaborate and totally whacked marketing campaign cooked up to stir interest in the KFC brand in Hong Kong. And given the unconventional product, it's sure to make a few heads turn.
And in case you are wondering if KFC didn't get the memo that April Fools was more than a month ago, the food company is serious. This is a real thing. It's so real that they even have a music video promoting it. Don't worry, it doesn't involve anyone licking their fingers clean. There is a whole lot of fingers and hand movements but nothing that would make you guess it has anything to do with KFC at all until the end. Except perhaps for the red and white motif.
The nail polish comes in two flavors. Yes, flavors. The red Hot & Spicy and the pale Original Recipe. So you'll have to settle for the color that matches your flavor. But if you're going to have your finger in your mouth or on your tongue all the time anyway, the color probably won't matter, or last, in the long run.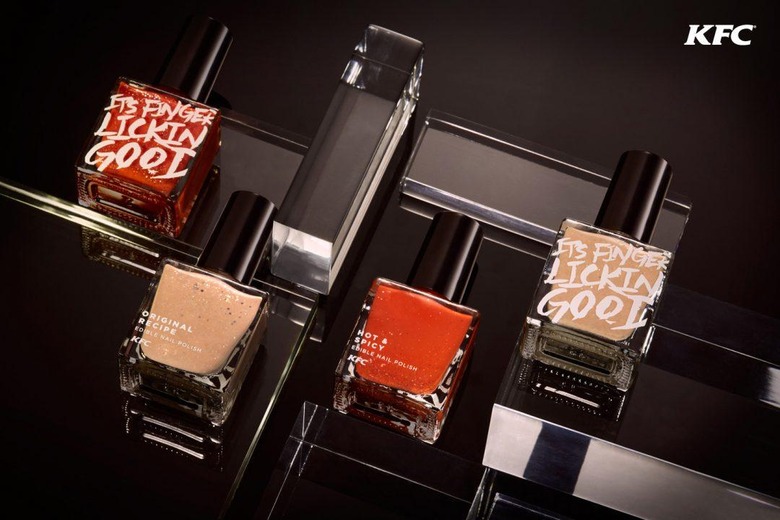 The KFC nail polish is exclusive to Hong Kong, of course, and there is probably no chance it'll be done elsewhere. It might pass FDA scrutiny, but the APA might want to take a closer look at it.
VIA: Adweek