KFC debuts chicken wings box that transforms into a functional drone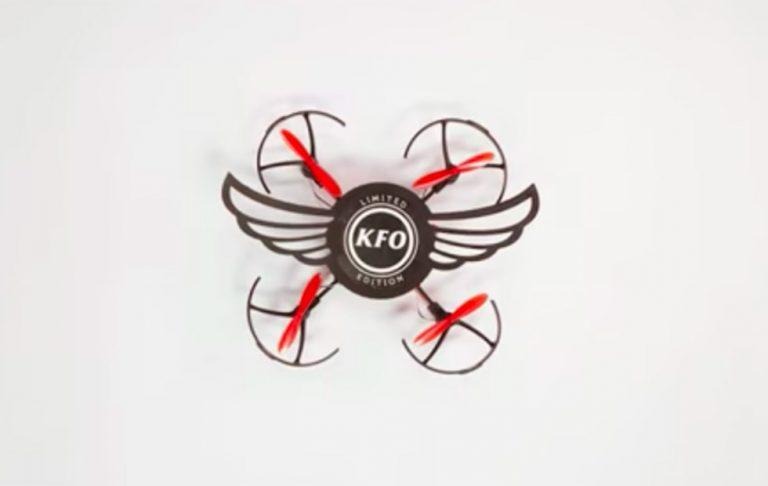 The fast food company KFC is no stranger to gadget-themed gimmicks, its past displays including things like a meal box that can charge a smartphone. The company is back with yet another oddity, this one involving a limited edition chicken wings box. After finishing the meal, buyers can deconstruct the box into individual drone parts, then assemble their own functional Bluetooth drone.
KFC introduced the chicken box drone in a commercial it published on its YouTube account, showing a simple box with punch-out parts and necessary mechanical bits. The drone is dubbed the "KFO," which stands for Kentucky Flying Object. You'll need basic DIY skills to put it all together.
The KFO drone works with a related mobile app available for iOS and Android. Users download the app and then connect to the drone using Bluetooth. The app provides basic controls for operating the drone. Assembly instructions are also provided online as a downloadable PDF via the dedicated KFO Drone website.
The assembly process appears very simple, involving a "KFO board" with a battery and LED, as well as four rotors that are attached to it. Users are advised to charge the battery for 30 minutes and to be mindful when operating it in situations like windy weather.
The KFO Drone is definitely one of KFC's most interesting gadgets, but there's some bad news to go alongside it: the drone is a limited edition offering available only in India, so you probably won't be able to get one yourself. Plans to make it available elsewhere aren't stated.